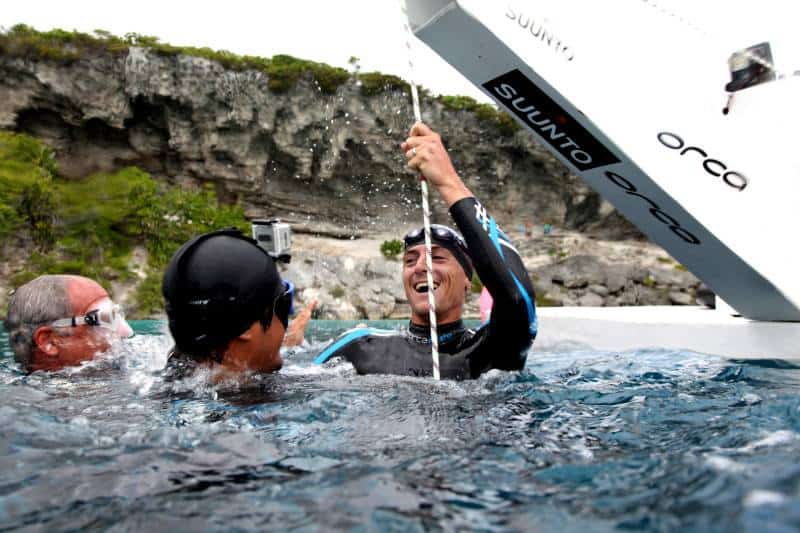 It is possible to be underwater without oxygen for quite a long time. Proof of this can be seen in the amazing records set by freedivers.
Freediving: record diving
The AIDA record for static weight without flippers (diving and ascent using muscles only) was set in 2010 by New Zealand's William Trybridge. The depth of his dive was 101 meters.
The discipline "constant weight".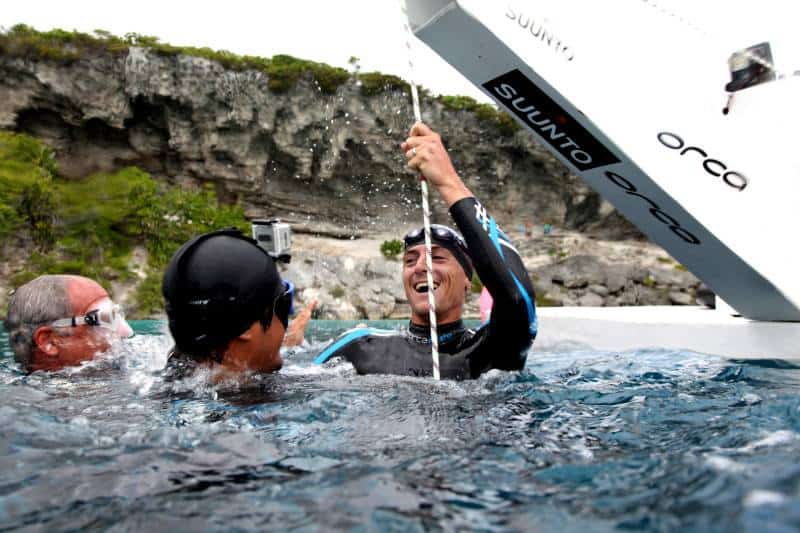 Same as the previous freediving discipline, only the athlete uses flippers. Russian diver Natalia Molchanova set a women's record in this discipline in 2009 – 101 meters. And for a long time the record holder among men was Austrian Herbert Nitsch (123 meters), but in 2013 his record was broken.
Dynamics without flippers is a competition that takes place in a swimming pool. A freediver swims underwater using only muscle power. The record holders are David Mullins from New Zealand (218 m) and Natalia Molchanova from Russia (160 m).
By the way, Natalia is the record holder in the next discipline – dynamics in flippers. The best among men is Goran Golak.
Apnea in statics is a discipline, which measures the duration of breath holding. The best result among men was set in 2009. The Frenchman Stephane Mifsud stayed without oxygen for 11 minutes and 35 seconds. The best among women was Natalia Molchanova. First she set a record in 2009, and then in 2013 she broke it.
Free diving. The record holder among women is unchanged. And among the men in 2011 record was set by William Tranbridge of New Zealand (121 m).
Variable weight (dive with additional weight and surface with muscles or rope). The Austrian Herbert Nitsch became the record holder among men in 2009 (142m), and among women in 2012 the Russian citizen Natalia Molchanova (127m).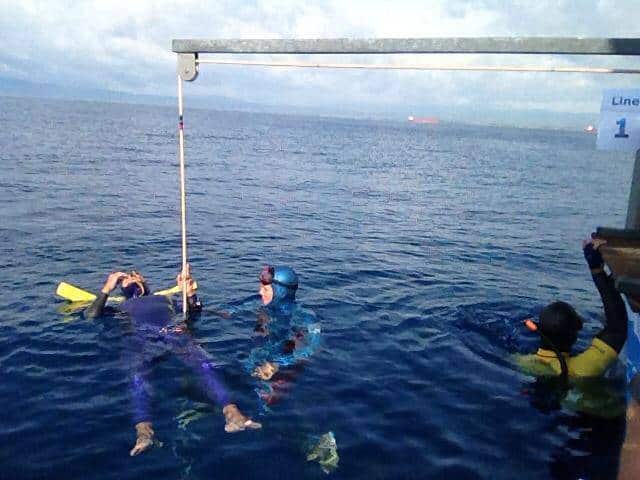 Unlimited. The record-holder among men – Herbert Nitsch (Austria) – 214m in 2007. Among women – American Tanya Streeter – 160m in 2002.
Freediving: records 2014
In 2013, Serbia hosted the World Championships in Freediving according to AIDA. It gave the world new world records. Russia's Natalia Molchanova became the best in several disciplines – long dive without flippers (182m), dynamics in flippers (234m), constant weight without flippers (69m), apnea in statics (9 min 2 sec).
Men also set new records. The representative of Croatia Goran Golak (281m and 206m) became the best in the long diving and non-flipper disciplines. Alexei Molchanov set a new record for Russia in the latter discipline (195m).
Read More: