If you want to to learn how to dive, the best place to do it is in Hurghada. There are over 40 dive sites, and all around different depths and a totally different underwater world. The most famous places for diving are Carlos-rife, Bara-ramada, Petra-rife.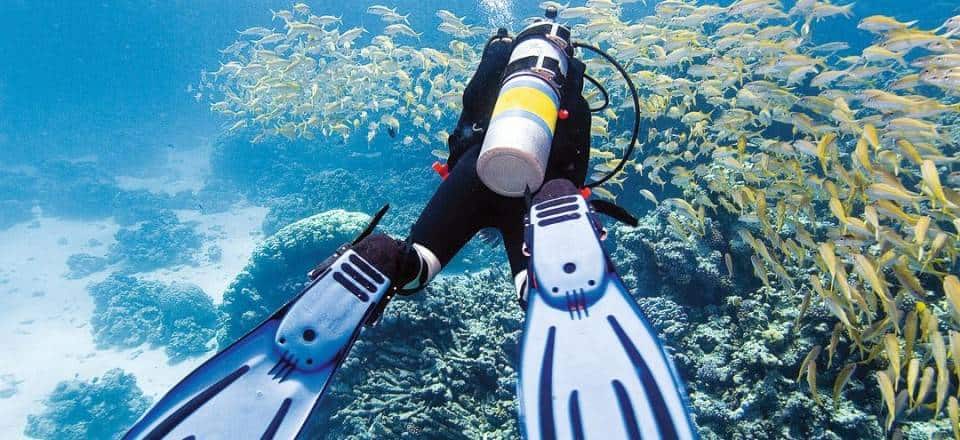 This list includes Abu Ramada Reef, which has become popular thanks to its shallow water and the remains of a shipwreck.
Dolphin shoals can be seen on the Dolphins House reef. And Elphistoune reef is famous for its extreme depth – 120 meters.
Diving in Hurghada has its own characteristics, of which it is worth remembering:
If you want to consider underwater attractions If you want to consider the underwater attractions in more detail, to go into the sea should be released early. Closer to lunchtime, up to 20 boats gather in all the known masses, and there are more than 10 divers on board each one.
Along the coast of Hurghada and nearby areas stretches a barrier reef. But during the construction of hotels and beaches in many places it has been destroyed. Take this into account when choosing a place to stay.
There are about a hundred diving centers in Hurghada. Each fights for its client, so you can bargain here.
Diving centers in Hurghada
Panorama Divers is one of the most popular diving centers in Hurghada, which is located on the Red Sea coast. It functions since 1992. Suitable for those who like safe diving And comes on vacation with his family. By the way, here you can get not only scuba diving skills, but also undergo training from elementary to instructor level.
The Tree Corners Village hotel courses are considered the best in Hurghada.
A strong diving school operates in Marsa El Alam. The resort is located 240 kilometers from Hurghada. But despite the distance, hundreds of divers come to study at this school.
You can get training at any level of complexity. Training is conducted according to the PADI system. Classes are held on the coral coast of the Red Sea. Here is a comfortable dive, clear water, beautiful coastal reefs, a variety of underwater flora and fauna.
How much is diving: prices in Hurghada
The nice thing is that prices for training and diving in Hurghada are three times lower than in Sharm el Sheikh. For example, a day of diving with two dives in Hurghada will cost on average $50 and in Sharm el Sheikh $120.
Read More: