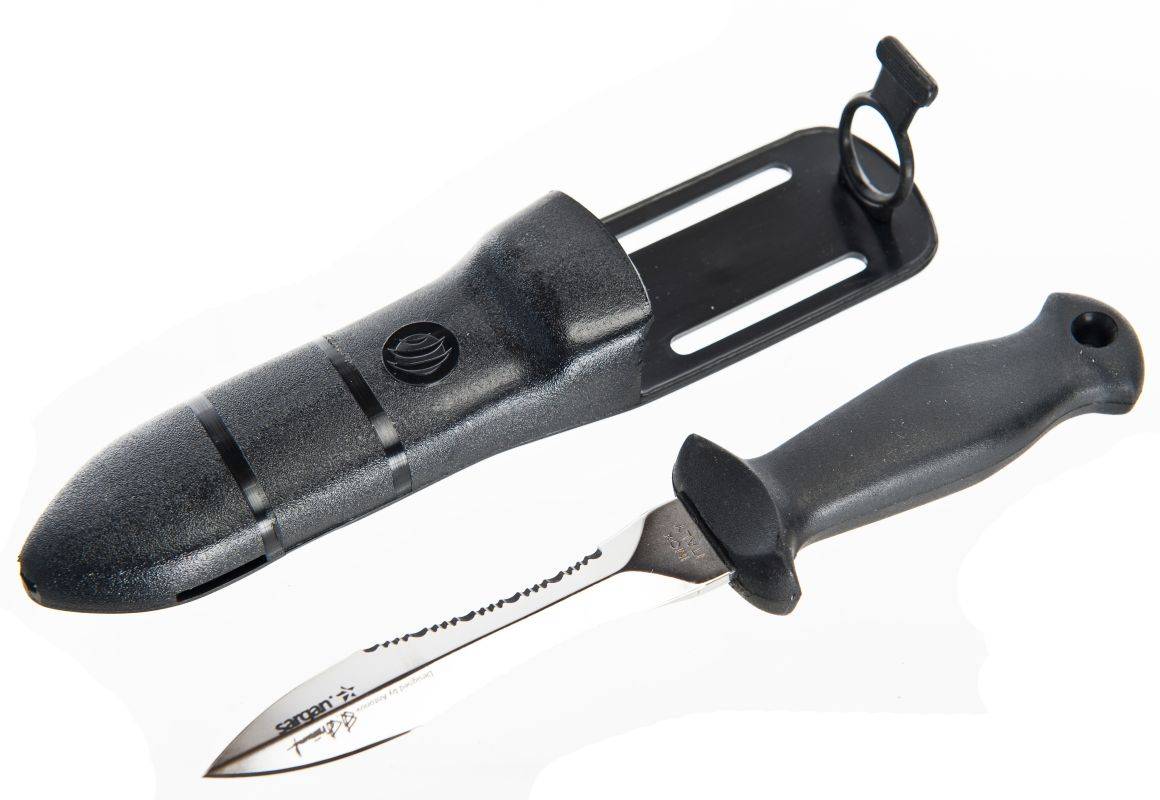 There are a huge number of varieties of knives for divers.
When choosing, special attention should be paid to the handle.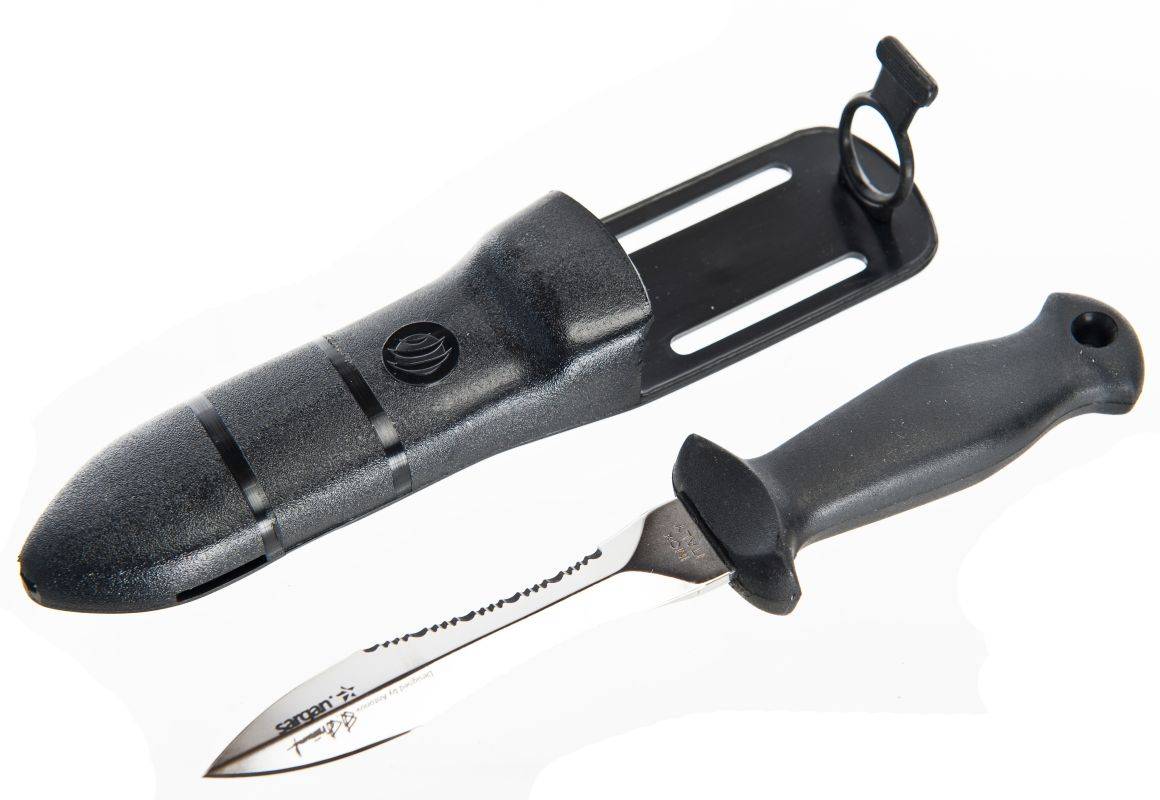 The knife should sit firmly in the hand and not slip out.
Also look at the attachment of the knife. The blade must be securely closed, otherwise you can hurt yourself badly.
Why do I need it?
A knife is a lifesaver when you're underwater – it can save your life if you get tangled in .
Another slightly unconventional use is to signal for help. This can be done in the following way – tap the handle or even the blade on the cylinder ..
The sound in the water spreads very well, and the divers nearby are sure to hear you.