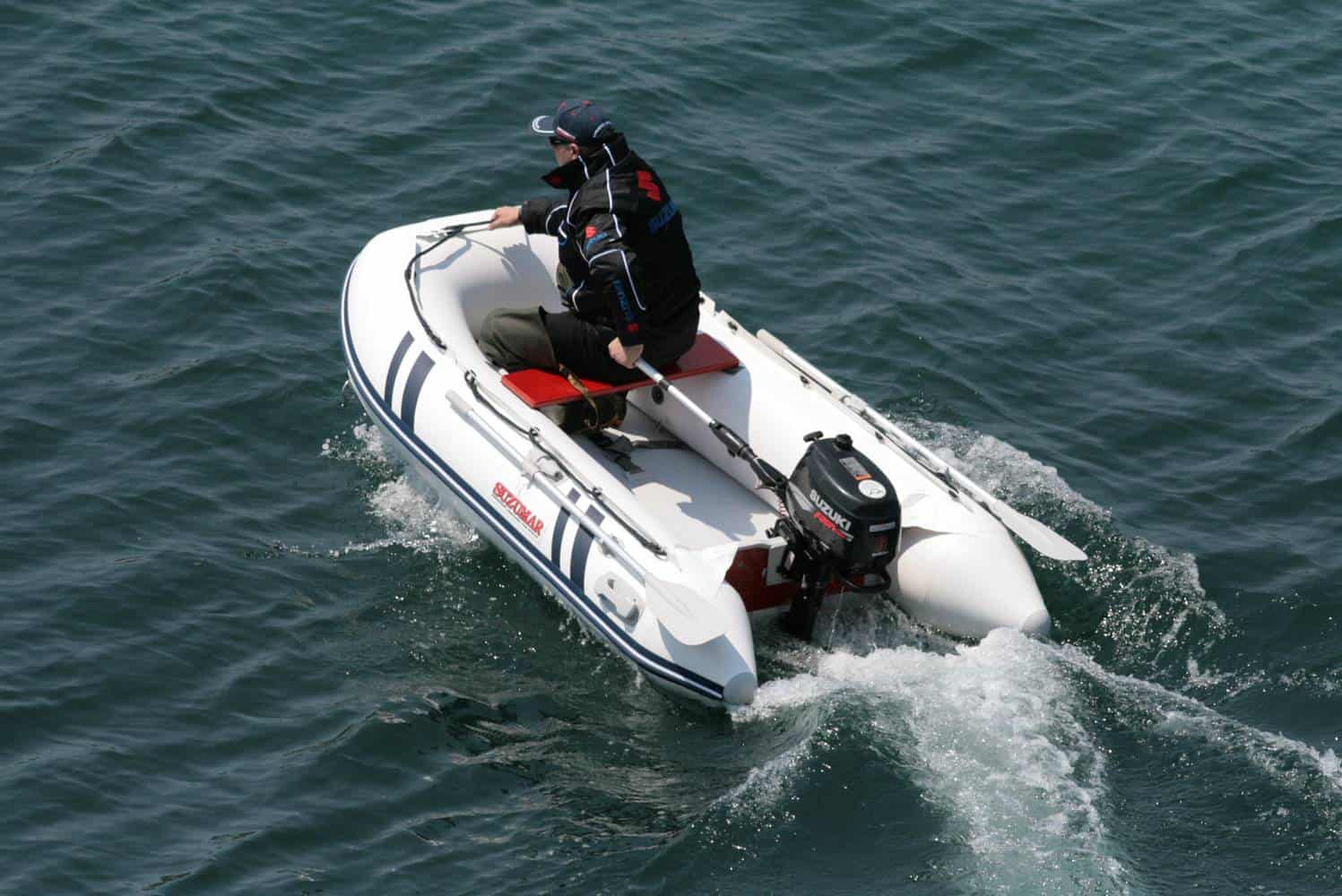 Russian and Ukrainian stores offer the buyer outboard boat motors for PVC – materials, made by Russian, American, Chinese and Japanese manufacturers. The best proven American and Japanese motors.
The price of boat motors from foreign manufacturers is about the same for different models, the only exception is the most expensive engines from Honda.
Not only gasoline-powered engines are produced for inflatable boats, but also electric motors. They have serious advantages over gasoline ones: much more economical and work much quieter, which is very important when trolling and fishing for especially cautious fish.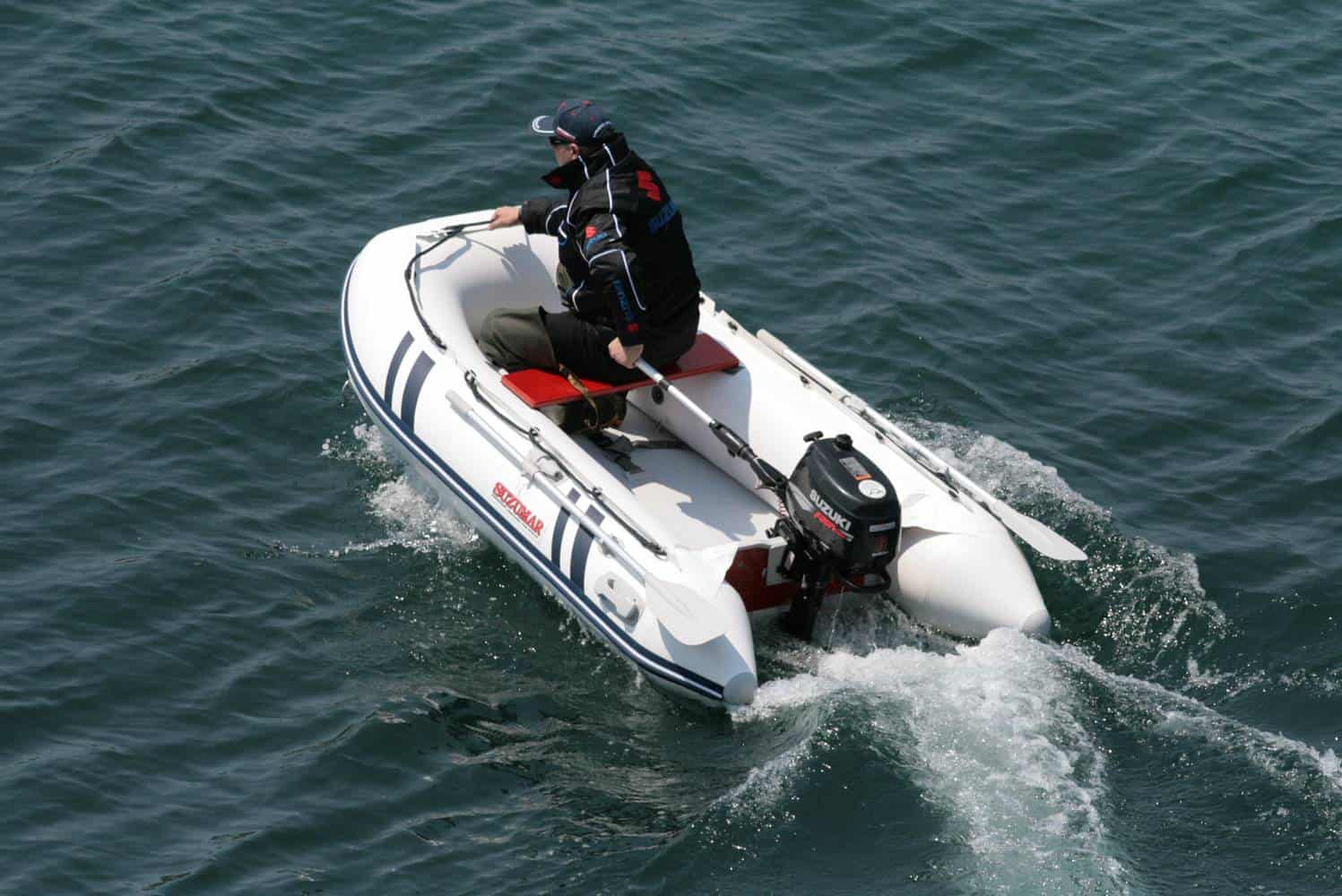 The power range of motors for inflatable boats is quite wide (2 – 300 hp). For example, the single-cylinder engine develops power of 2 – 6 hp and can provide the maximum speed of 10 hp. However, in the countercurrent, wind or sufficiently loaded boat, the engine power may not be enough to achieve the declared speed.
The power of such a motor is quite enough for normal fishing in the coastal part of the reservoir or moving on a quiet bed of small rivers and lakes. Such engines are compact and have low weight. Due to the small power they are not intended to bring the boat to planing.
The two-cylinder motor has a much more serious power (8 to 15 hp). Their weight is about 30 kg. When such an engine is installed, a planing mode is allowed. Their operation is stable (also at idle). Such motors are the best option for boats 3 – 3.5 meters long.
Motors with power from 20 hp and above are usually designed for boats made of solid materials. For PVC boats they are overpowering and unnecessarily uneconomical.
If we compare two-stroke motors for PVC boats with four-stroke motors, we get the following conclusions. A two-stroke motor is 20% less economical than a four-stroke, runs noisier and unevenly, you need to mix gasoline with oil. But it's 10 to 20 kg lighter and doesn't need oil in the crankcase. crankcaseIt does not need to fill the crankcase with oil, it can be transported in any position.
This motor is the best choice for those who like to travel on difficult channels of small rivers.
In order not to make a mistake in choosing an engine for your boat, you need to have a clear idea in what conditions and with what load you are going to operate it.