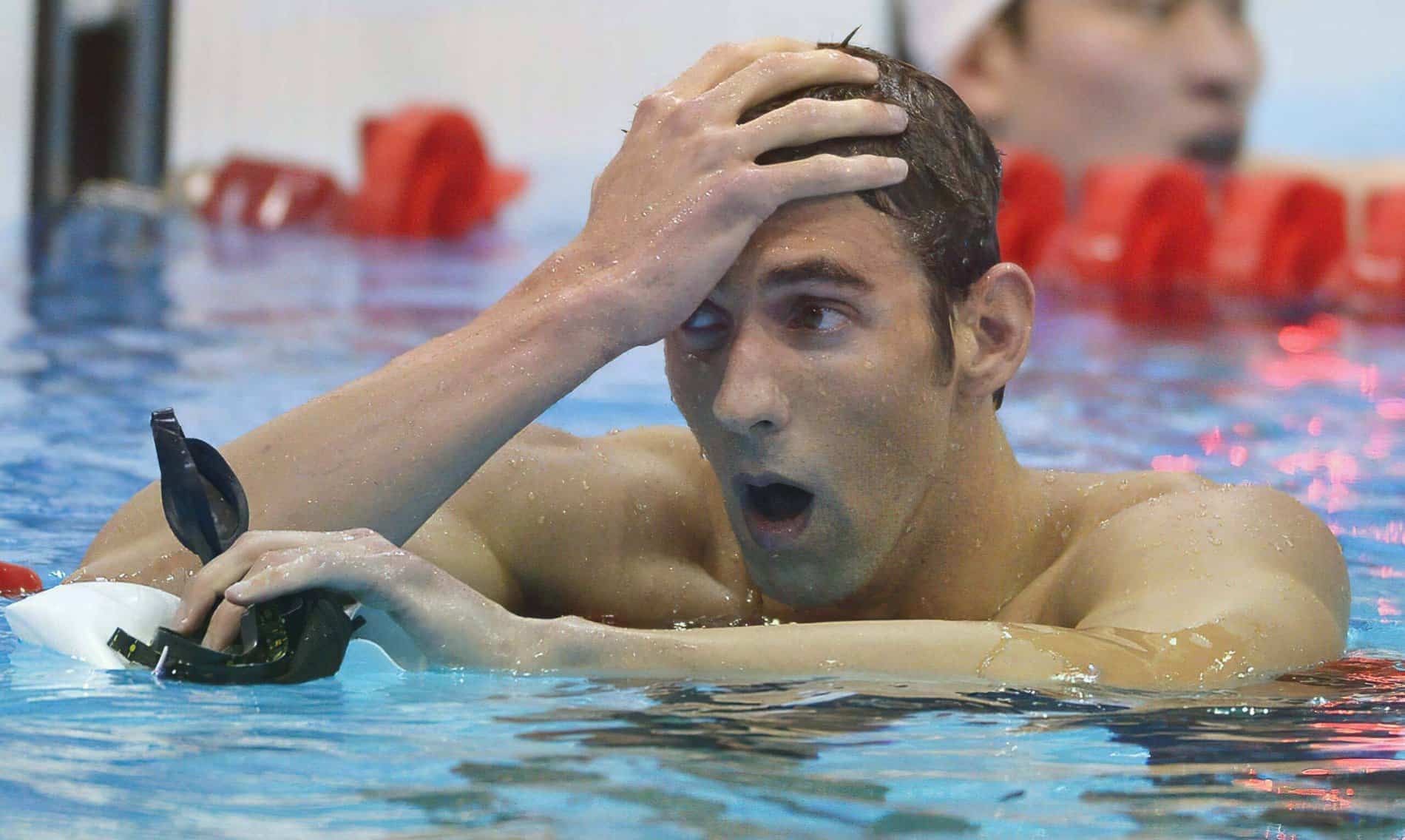 Correctly picked up sports equipment – is half of success. Goggles that comfortably "fit" don't distract from your goal and allow you to simply enjoy the process without worrying about chlorinated or salt water getting into your eyes. How do you choose among the many goggles out there?
What are goggles for?
The main function of goggles is to protect the swimmer's eyes from substances in the water, be it sea salt or chlorine. Goggles are necessary for deep sea divers to protect their visual organs from changes in atmospheric pressure. Swimming goggles can save you from having to visit an eye doctor.
Also, they perform two more important functions for the swimmer:
They allow you to see well underwater. The water column refracts light, so with the naked eye a person sees too dimly – the outlines of objects are blurred. Goggles help make the image clearer. They improve streamlining/high-speed performance. Good eyepieces smooth out all the bulges on the face – with them water meets fewer obstacles, and accordingly – flows around the body faster. This point is especially important for beginners – so it will be much easier to master basic swimming techniques.
Do I need goggles in the pool? In many fitness centers, water parks, public swimming pools there is no such rule. Specialists, however, recommend not neglecting the equipment to protect your eyes from possible injuries and infections.
Types of goggles for swimming
Manufacturers of sports equipment have taken care to ensure that the needs of each category of buyers are met. But the variety of choices sometimes plays the same cruel trick as its scarcity. We will help you to understand which goggles are better to buy in your case.
Exercise goggles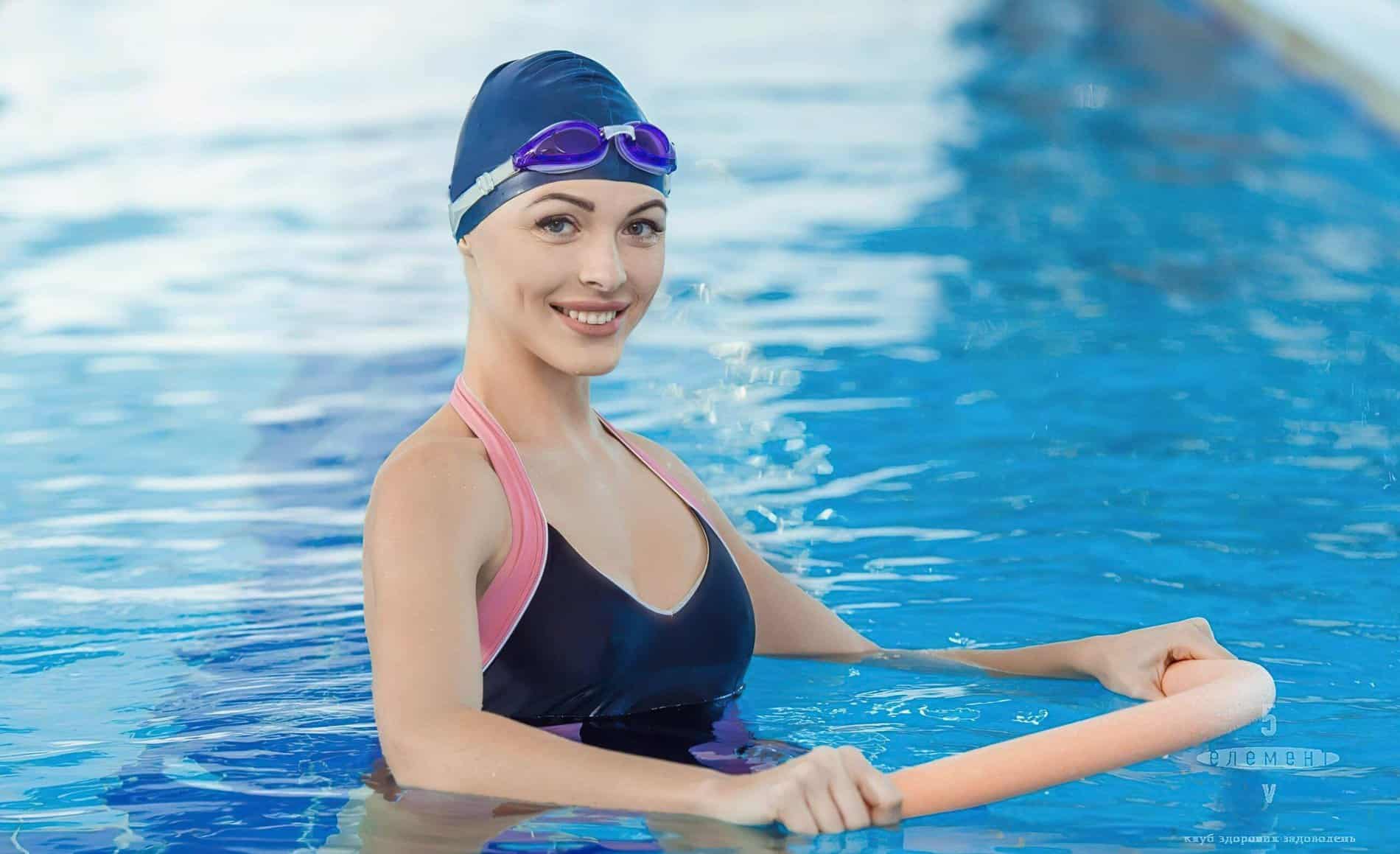 The models of this type fully justify their name – they are designed for training: water aerobics, active recreation or swimming classes. Designed specifically for long-term wear.
Prevailing majority of training goggles from frame to strap are made of soft, wear-resistant silicone. This material provides a delicate but snug fit to the skin and thus creates an airtight seal without putting pressure on the eye sockets. The only disadvantage of this material is that it leaves traces on the skin, which does not do, for example, neoprene.
The lenses are made of high-strength plastic. The coating is varied: antifogging, antireflective, UV protection, color, etc.
Separately, it is worth mentioning such an important element, as the nose bridge. It comes in three types:
Adjustable. Models with adjustable nose bridge are considered the best option for beginners. Their design allows the swimmer to customize the fit. Interchangeable. Several removable nose pads of different lengths are included with the equipment. Usually there are 3-4 of them. It is enough to adjust glasses on the face, regardless of its parameters. Non-adjustable. Frames, nose bridge and strap are one molded part. Glasses of such a plan are available in three sizes: Kids (for children), Junior (for teenagers) and Signor (for adults).
Non-adjustable goggles are the choice of professionals. Casting prevents the formation of cracks and chips. However, they must be chosen carefully – enlisting the advice of the seller-consultant. Trying on is also obligatory, because then you will not adjust the nose bridge and will have to buy new equipment.
The training goggles can be adjusted in two different ways: by tightening the strap on the side, or with a special clip on the back of the head.
Starting/Professional goggles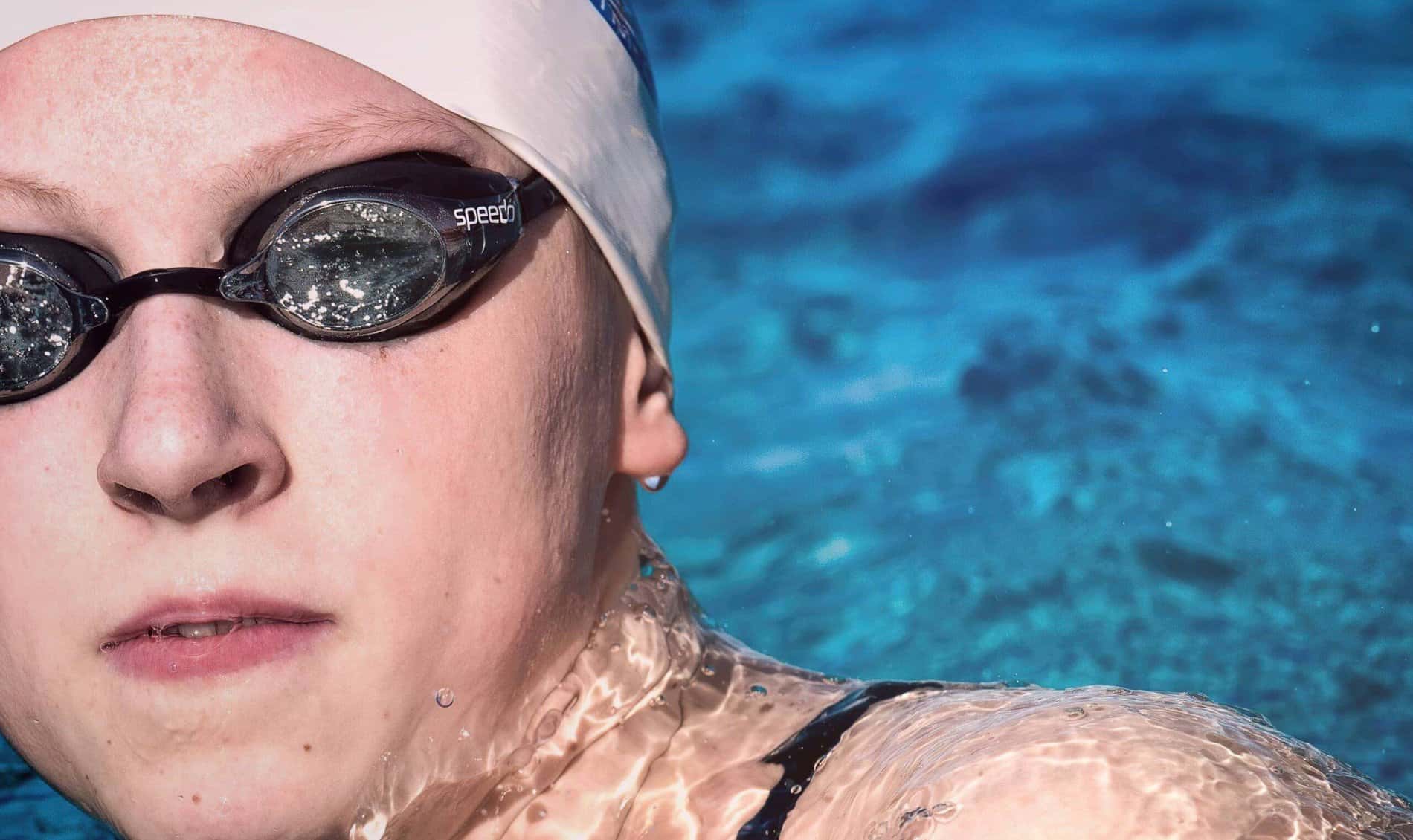 Starting goggles for swimming – what are they and are they needed at the initial stages? The main task of models of this type is to provide the athlete with the fastest possible passage of the distance. They create a perfect streamlining, thanks to which they are used in swimming competitions. Under no circumstances should the starting goggles be allowed to leak water.
In professional slang, starting models are also called "Swedes" or "Glasses".
They can be repulsive due to their rigid fit that leaves traces around the eyes: the gasket between the lens and the skin is either completely absent or a thin silicone edging is used instead. They fit so tightly to the face that any displacement, even during the swimmer's very active movements, is eliminated. Some models are even equipped with a double strap.
Models for the visually impaired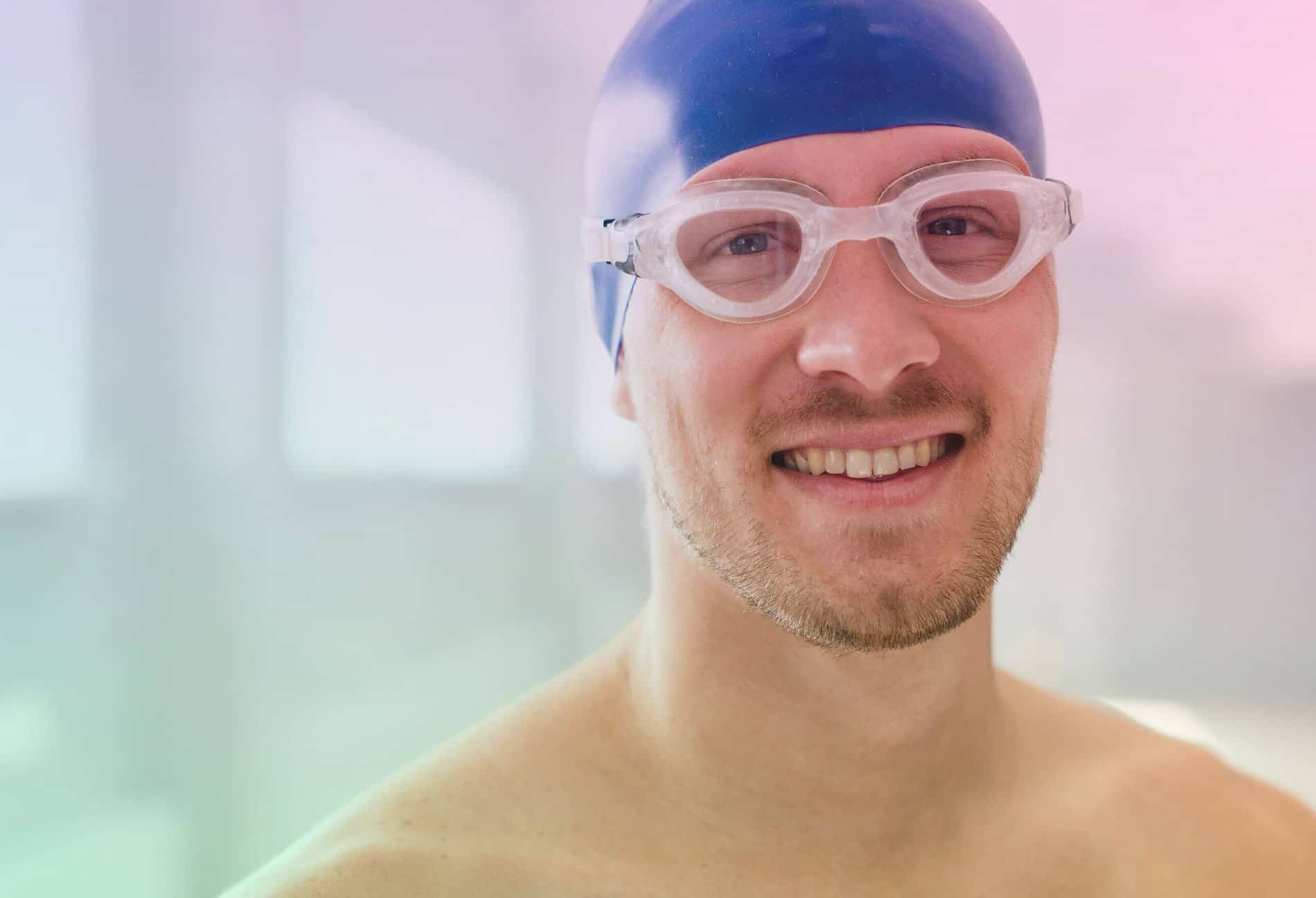 If you are visually impaired, you should not worry about how you will see underwater. Most well-known manufacturers of swimming paraphernalia have in their range of goggles with dioptres. Models with fixed, the same dioptres in both eyes will cost less. But if your left and right eyes see differently, you can buy two sets of interchangeable lenses.
Swim goggle lenses are not available in 0.25 increments. You can use dioptres slightly weaker than the ones you use for everyday wear. For example, if you have myopia at -3.25 you will be fine with swim goggles at -3.
Mask / semi-mask goggles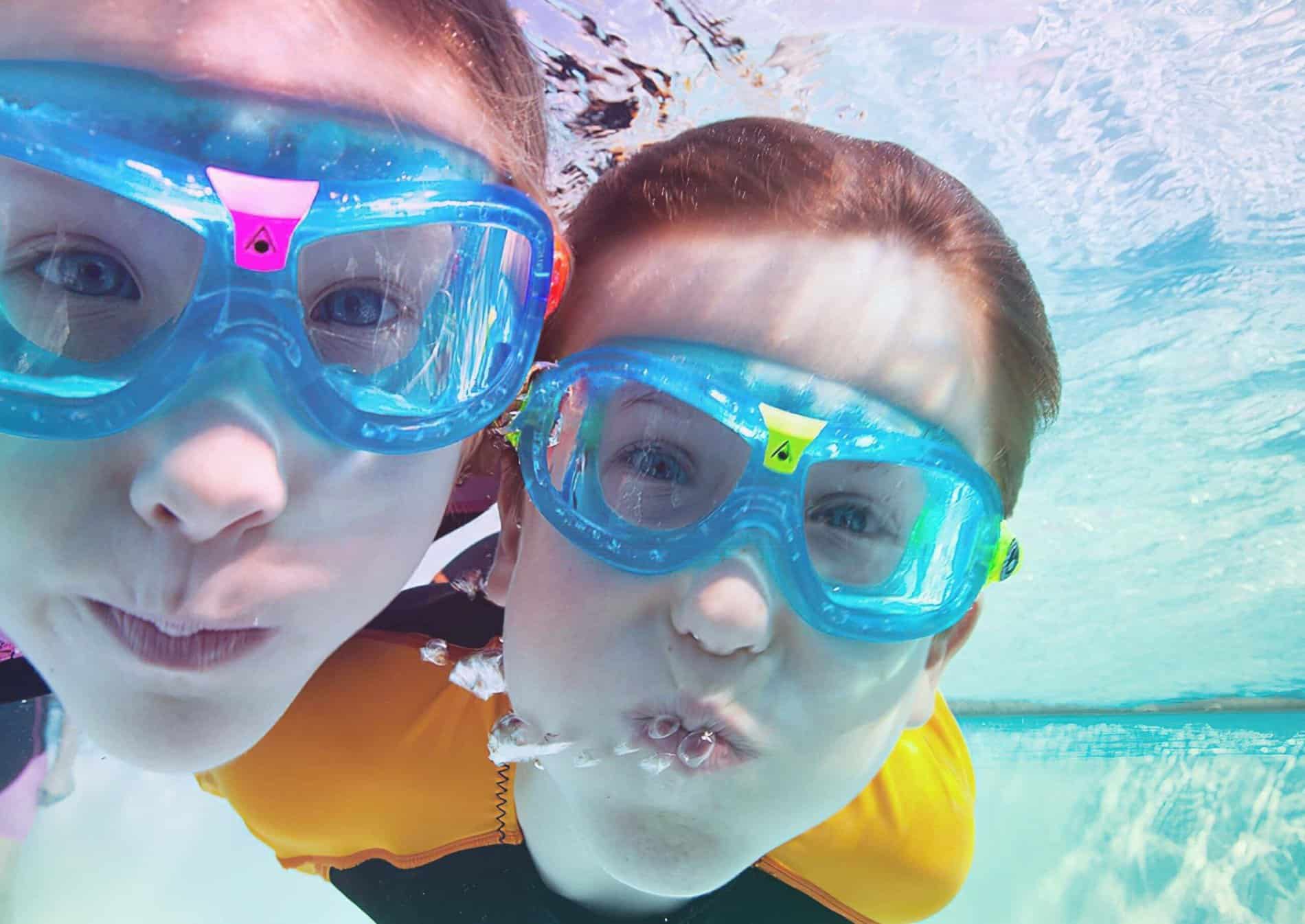 Such models are most convenient for swimming in the open water: sea, ocean, river, etc. Compared to the previous varieties, they cover more of the face, but leave almost no marks on it. The lenses in the half masks may have an ultraviolet or anti-fog coating. Read also about choosing a mask for swimming.
Half masks are available for men and women. Models for women are smaller and made taking into account the peculiarities of the structure of the female facial skeleton.
How to choose goggles depending on the color of the lenses?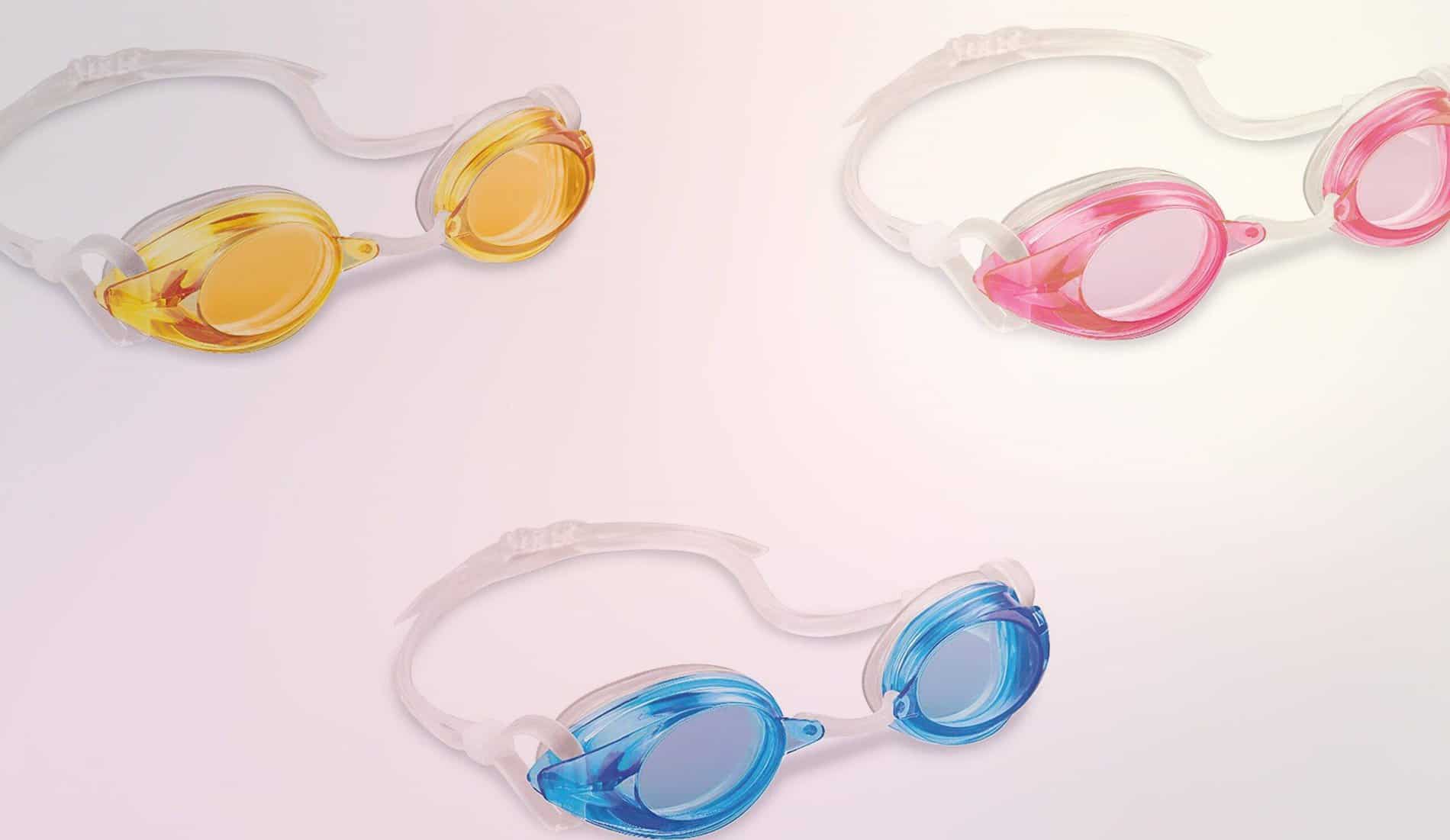 Lenses in swimming goggles come in a variety of colors. Each shade of lens is designed to meet the swimmer's specific needs:
Pink – make the colors of the underwater environment more contrasting. Ideal for swimming and snorkeling in scenic open water. Orange – designed for scuba diving because it makes the surroundings much clearer. Smoky – significantly reduce glare from the sun. Blue – they suppress glare, thereby improving visibility in artificial light. Yellow – also designed for regular workouts in indoor pools.. Take away the cold spectrum from fluorescent lamps.
Some lenses also have specific coatings:
Mirrored – protect against glare and glare from the sun. Ideal for swimming pools and open bodies of water. Chameleons – adjust the degree of darkening depending on the intensity of the light. Polarizing – neutralizes glare without distortion or blackout, providing a good view. The choice of those who prefer to swim in open waters or surf.
How to choose goggles depending on conditions? It's easier than it looks. For swimming in a pool where the walls are covered with dark tiles, choose the lightest or clearest lenses. If you prefer to have a rest in the open water – buy mirrored or tinted lenses.
How to choose swimming goggles for a pool? 5 rules from the professionals
Your own choice of goggles for swimming in the pool is not an easy task. Here are 5 tips from the pros on how to choose goggles without hurting your nerves and wallet.
Tip #1 The brand is not so important
If you walk into a non-specialized sports equipment store and directly tell the seller that you don't know anything about goggles, but you need good ones, he will take you to the most expensive brands. Convincing you that the more expensive, the better. This is not always true. The priority should not be given to big brands, but to firms that specialize exclusively in products for swimming.
In the Russian market these are the following brands: Speedo, Tyr, Mad Wave (models Mad Wave Optic and Mad Wave optic envy automatic), Arena tracks mirror, and Joss. The latter have a model Joss yd3000, the price of which does not exceed 200 rubles! This assortment will be enough to buy your first equipment, regardless of the budget.
Rule #2 Sealed form is a priority
Good pool goggles should fit your face. Just take the accessory in your hands and try to put them on without using the elastic band. Then take your hands away from your face – they should stay in place. The skin around your eyes should be comfortable.
Rule #3 – Lens color matters
If you practice in an indoor pool, choose models with light-colored lenses. And vice versa – if the pool is bright and all sides are illuminated by fluorescent lamps, choose darker lenses. This rule applies to those who swim in the open air.
Rule #4 – Good goggles must have an anti-fog coating
The anti-fog coating on the lenses is an important bonus for a comfortable swimming under water. With frequent use this coating will gradually wear off, but it can be renewed with a special spray, which is also sold in sporting goods stores.
Careful eyeglass care can extend the life of the anti-fog coating up to six months.
Rule #5 – Proper shape is a guarantee of comfort
There are absolutely small sunglasses the lenses of which only cover the eyeballs. And there are those which can be hardly distinguished from ski glasses. Experts recommend choosing something in between, because the first option is more appropriate for competitions, and the second – for swimming in the open sea, surfing and windsurfing.
Which goggles are preferable to choose for an adult man and which for a woman? Sometimes they are really divided into men's and women's. Most often it concerns mask-type equipment – they are made taking into account the autonomous features of each of their sexes.
Top 15 best swimming goggles according to experts
Below we have collected the 15 best models of goggles for swimming. For convenience, we have divided them into categories: training, starter and for the visually impaired.
Training
It is worth choosing your first training goggles responsibly. Uncomfortable fit and cloudy lenses can not only discourage you from swimming, but also damage your vision. To avoid this, take a look at the following 5 models:
Mad Wave Lane 4 Mirror. Equipment from the Russian manufacturer, which is not inferior in quality to famous foreign brands. Designed for training in indoor pools, but suitable for swimming in open waters. Wide frame is made of elastic silicone that adheres to the skin without discomfort. The lenses are completely transparent – made of polycarbonate. Estimated retail price – 1300 rubles.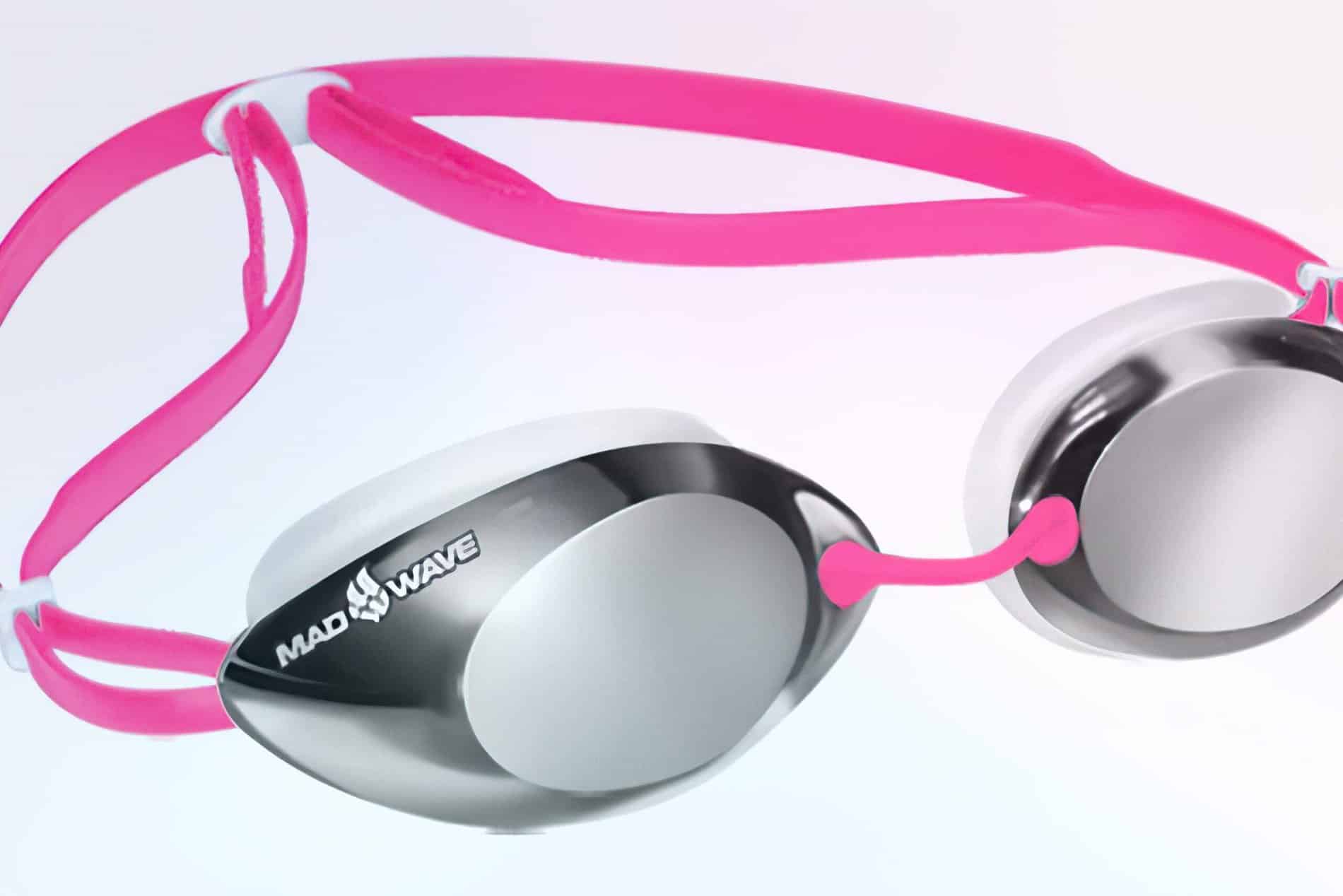 TYR Special Ops 3.0 Polarized. This versatile American-made model will be good in any condition. It successfully adapts to any facial anatomy without squeezing the skin. The frame does not cut the peripheral vision. There are several color options: white, black, military, multicolor. The approximate retail price is 2500 rubles.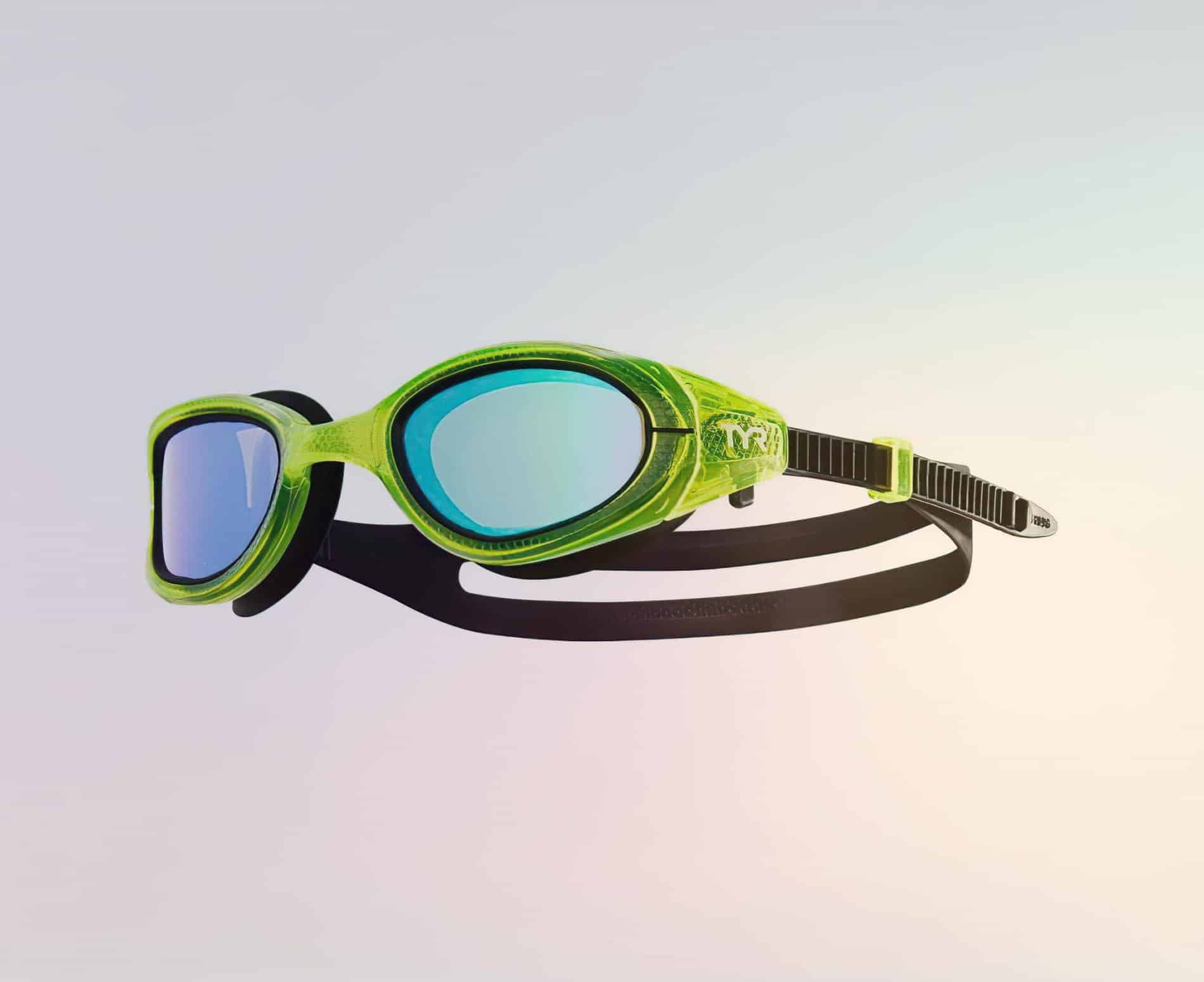 Zoggs Phantom 2.0. is an Australian-made model with an ideal price-quality ratio. Suitable for intensive training in fitness centers, as well as for swimming in open natural waters. Soft and flexible frame fits snugly to the skin without causing discomfort. Approximate retail price is 1500 rubles.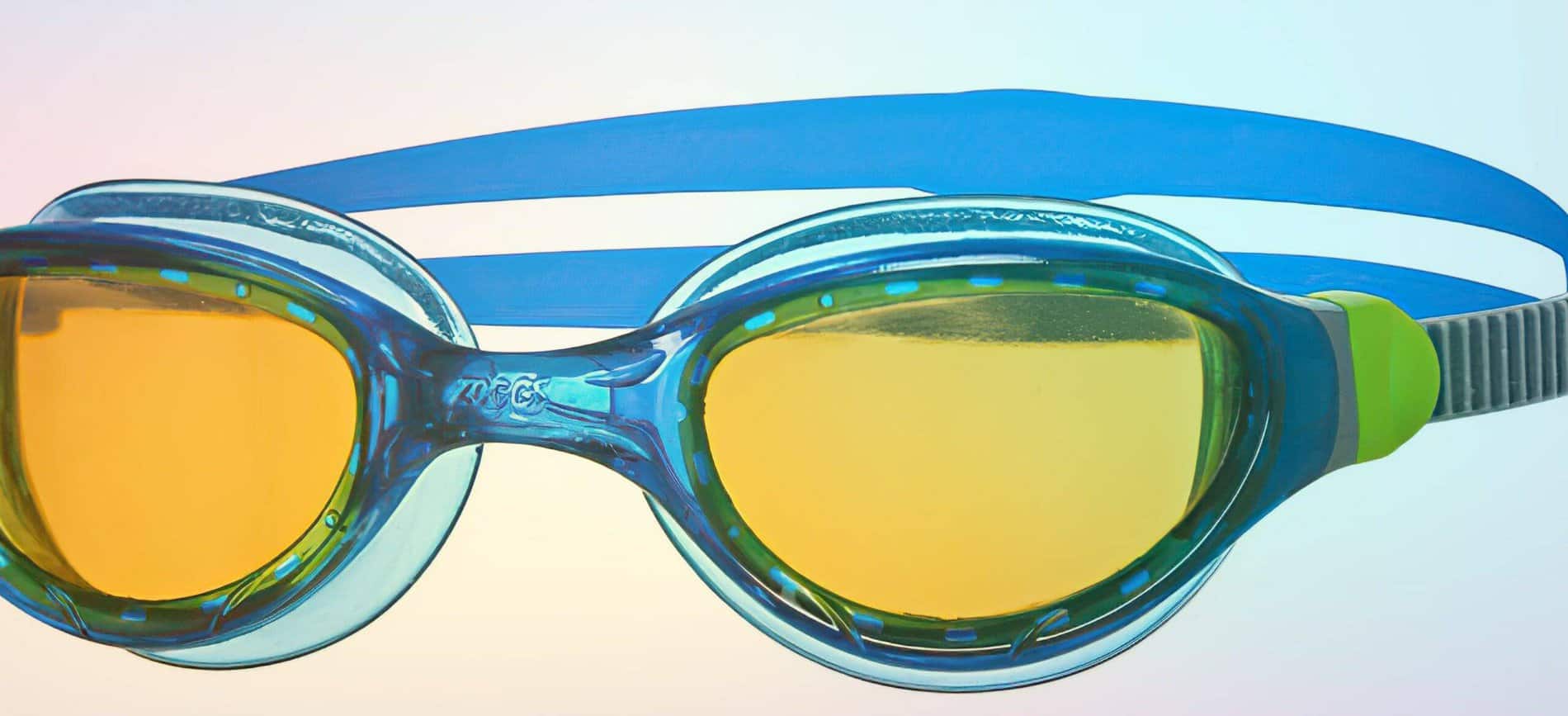 Tyr Black Hawk Racing Femme Polarized. Another American-made accessory that will suit any athlete, regardless of his level of training. Stylish unisex design will please both men and women. The set has three removable nose pads that allow each customer to adjust the equipment to his own needs. The polycarbonate lenses are coated with a wear-resistant coating and protect the eyes well from the adverse effects of bright fluorescent or sunlight. The approximate retail price is 1,500 rubles.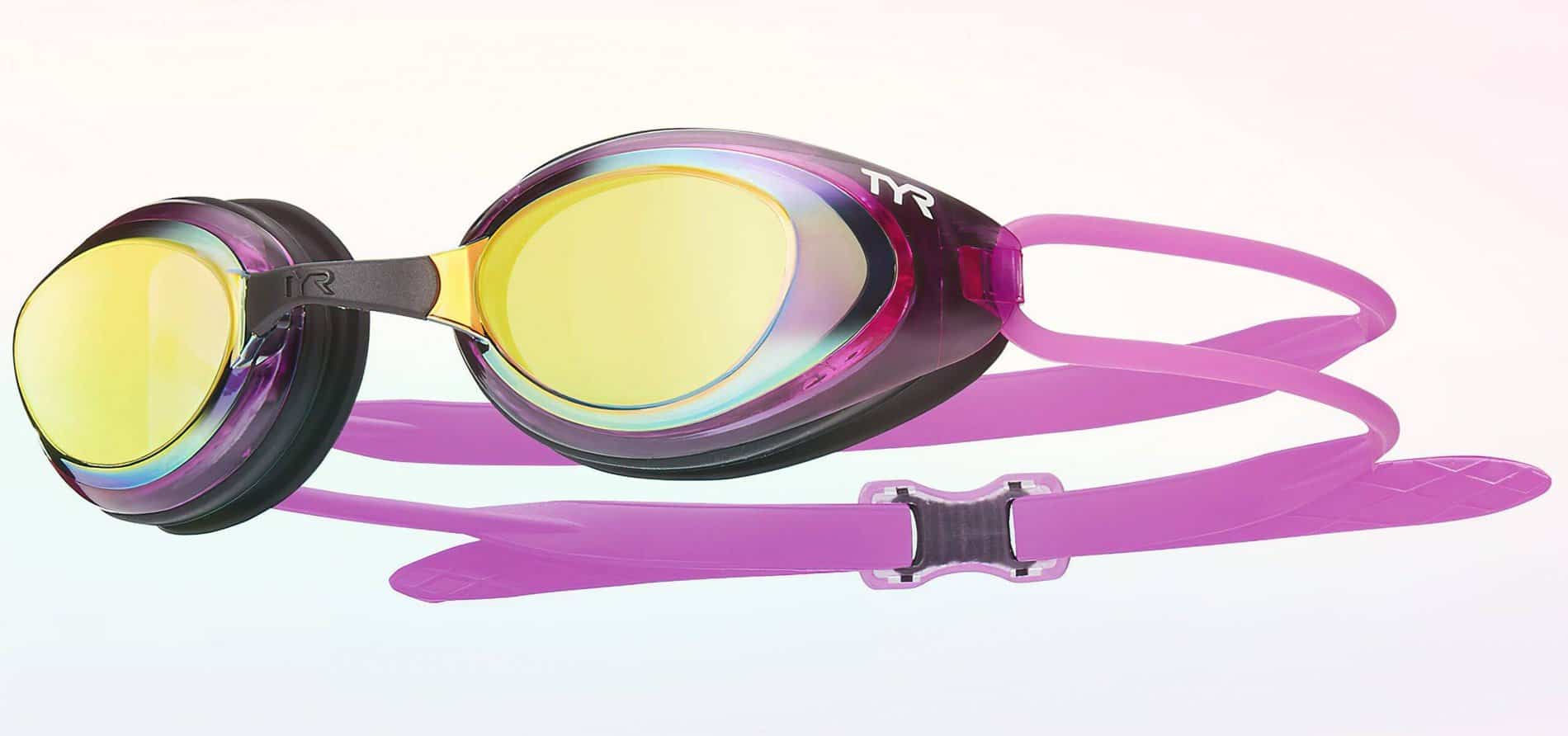 Arena Smartfit. The model of these Italian goggles fully meets its name (from the English "Smartfit" – smart fit). The frame is made of flexible and soft material, which is a mixture of silicone and cellulose. The approximate retail price is 1300 rubles.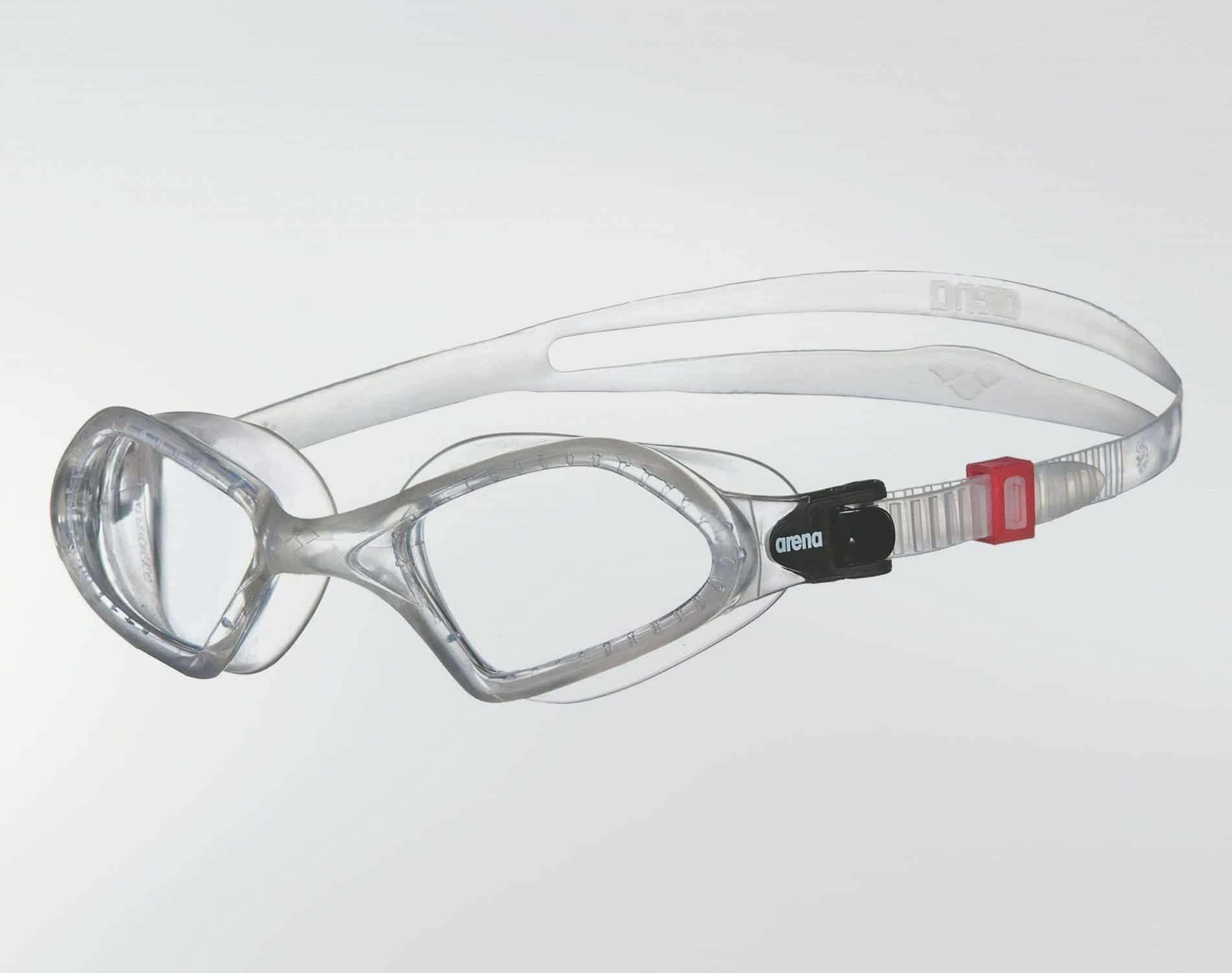 Starter
They are also professional glasses. An extremely important accessory for swimmers, because the performance of the athlete largely depends on how well they will show themselves in wear. They should be chosen with great care. The top five models are as follows.
Michael Phelps Xceed Titanium Mirror. The development of this model had a hand in the development of the famous champion swimmer Michael Phelps. The model is excellent for competitions, as well as for intensive training. The frames are made of specialized Softeril silicone and the glasses are made of special Titanium polycarbonate, which provides high wear resistance. The glasses are designed with Exo-Core technology: their shape makes the face as streamlined as possible. They come with four interchangeable nose pads. The approximate retail price is 4300 roubles.

Speedo Fastskin 3 Elite Mirror. A universal model that has shown good results during intensive training and at swimming competitions. Silicone fastener has a special scale for faster and more secure fixation to the touch. Lenses are made of polycarbonate with a mirror-like, anti-reflective coating. The approximate retail price is 4,500 rubles.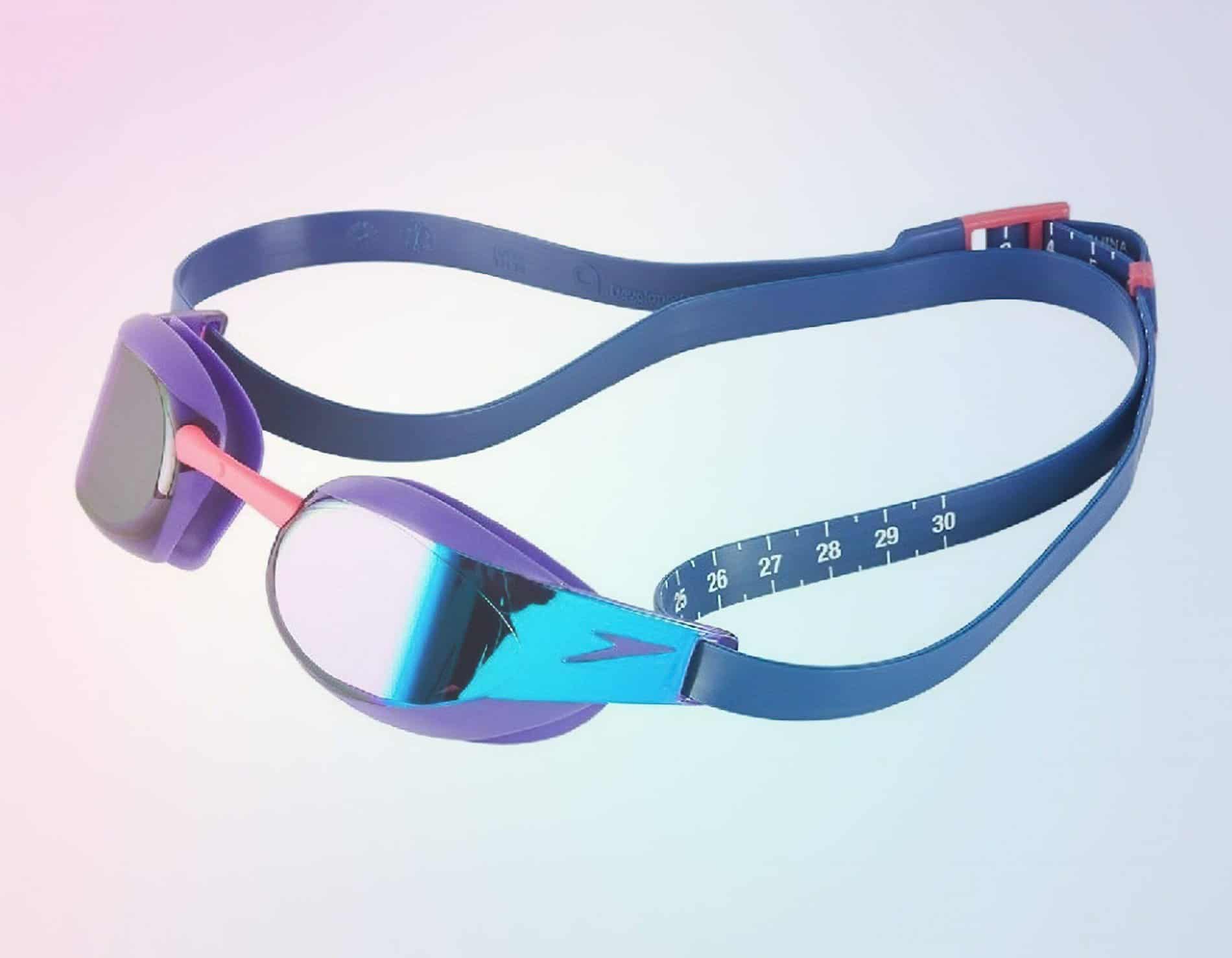 Arena Cobra Core. A recognized Italian classic, this goggle model has been tested and appreciated by several generations of professional swimmers. Lenses made of durable polycarbonate sit deep on the eyes, which provides a good seal and protection against leakage. The mounts are made of silicone. The goggles come with 4 interchangeable nose pads that allow any athlete to adjust them to his face. The approximate retail price is 2300 rubles.
Arena Cobra Ultra Mirror. The model has been approved by the sports federation and is very popular among professionals. Glasses are made of high quality polycarbonate. The rear side of the lenses are treated with a special antifog compound that does not require constant renewal – to activate the anti-fog simply run a finger over the lens. The nose piece is interchangeable, the clasps are elongated and equipped with a special occipital clip on the back. The approximate retail price is 3700 rubles.

Speedo Speedsocket Mirror. Perhaps the most reliable and durable of all the above. This is what Michael Phelps wore for his Olympic swim. This model is ideal for both pros and beginners. The polycarbonate glasses are coated with a special mirror coating and the frame is made of elastomer. Approximate retail price – 4200 rubles.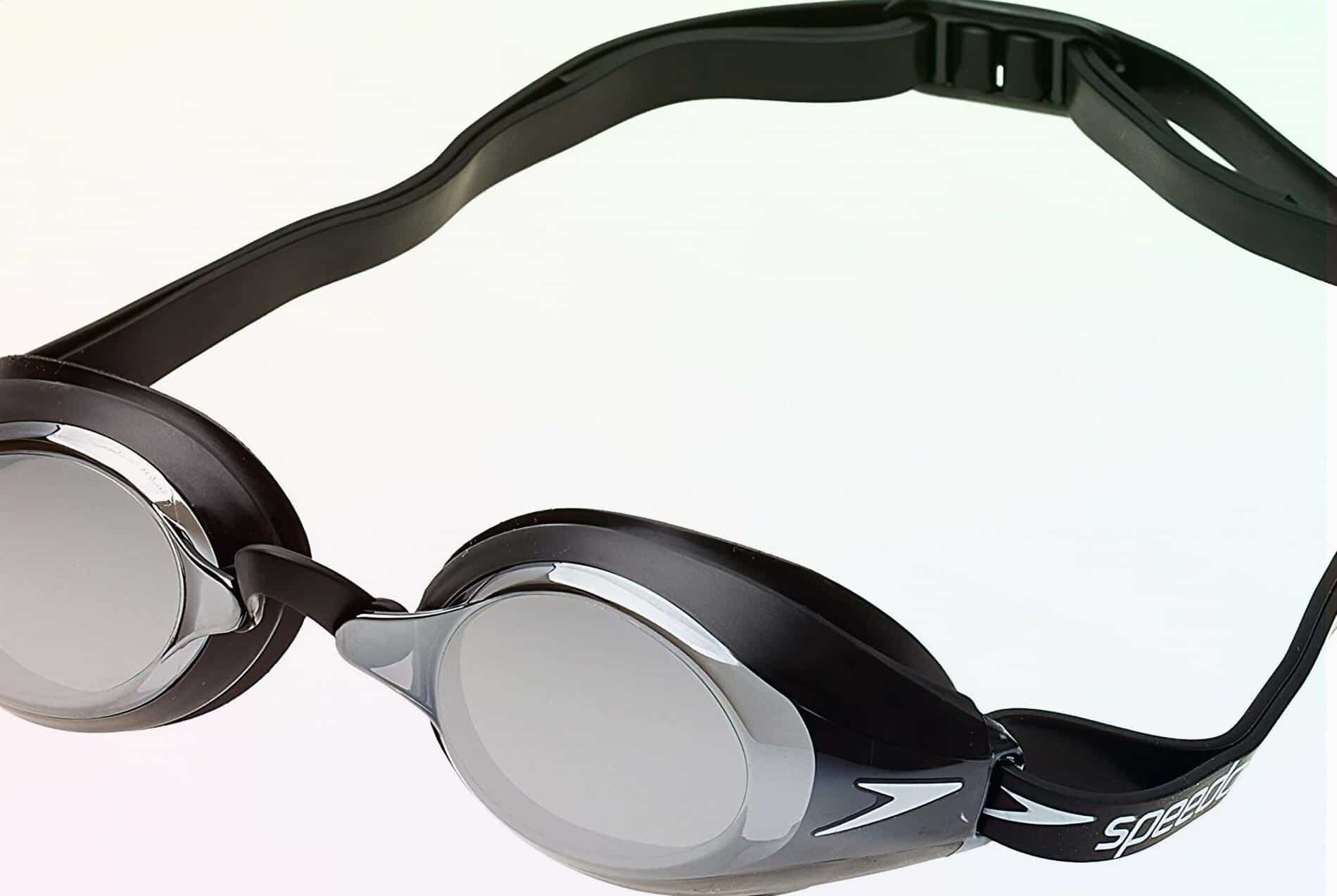 Glasses for swimming with dioptres
Goggles that include lenses with dioptres should be of the highest quality, because they have a dual function. They should not only protect the eyes from water and impurities in it, but also provide visual acuity. In the top five best models are the following.
Mad Wave Streamline. This equipment from Taiwan can be considered one of the most high-tech accessories for swimming. Equipped with a unique, patented mounting: to put on glasses, adjustable strap to loosen slightly, then tighten the ends, fitting them tightly on the head. Lenses are interchangeable. Dioptres range from -1 to -9. The approximate retail price is 1040 rubles.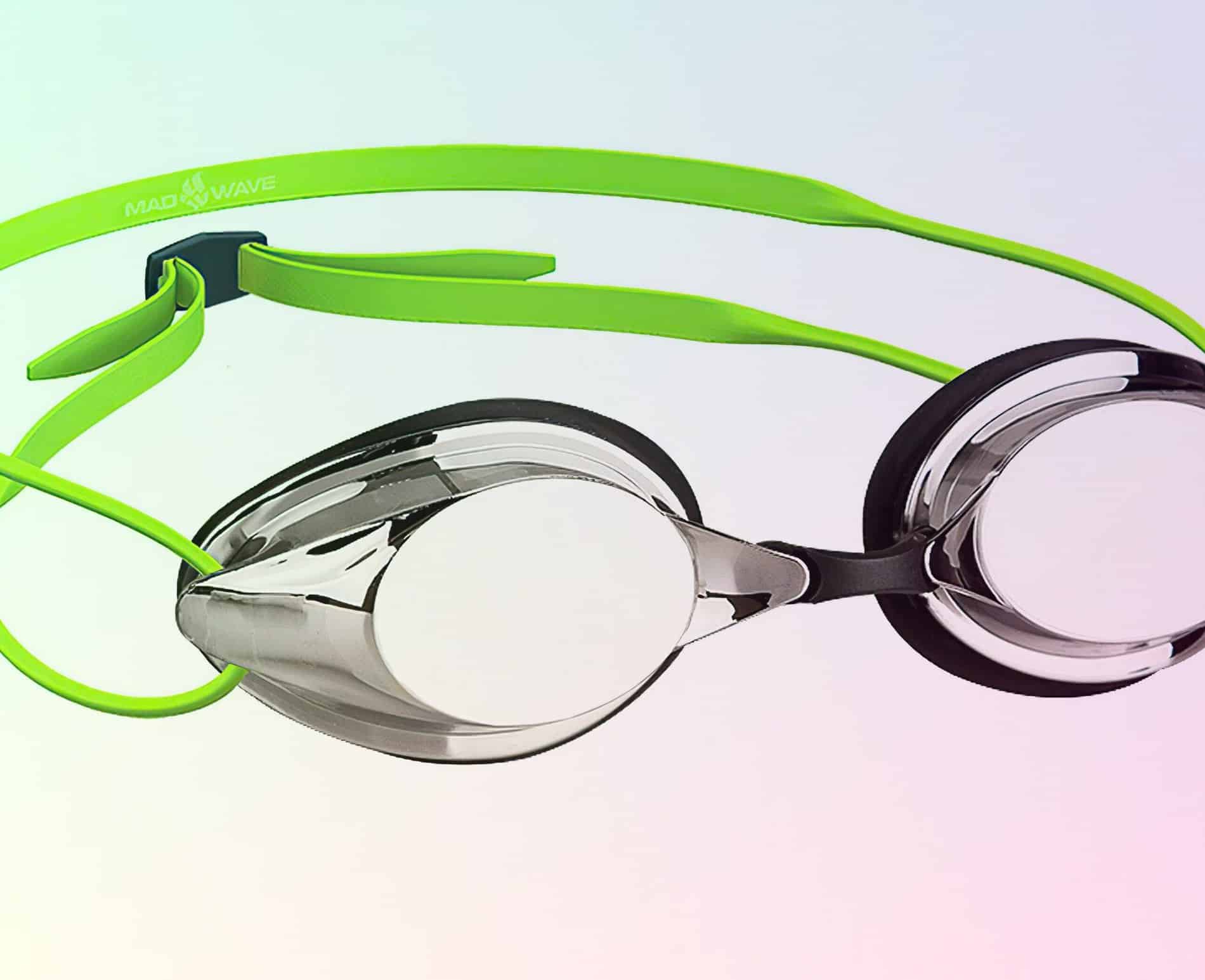 The country of manufacturer – China. Incredible ratio of high quality and low price. Suitable for swimmers with vision of at least -2. The nose bridge is molded, but thanks to its ergonomics, it is soft against the skin and sits on any face. The approximate retail price is 620 rubles.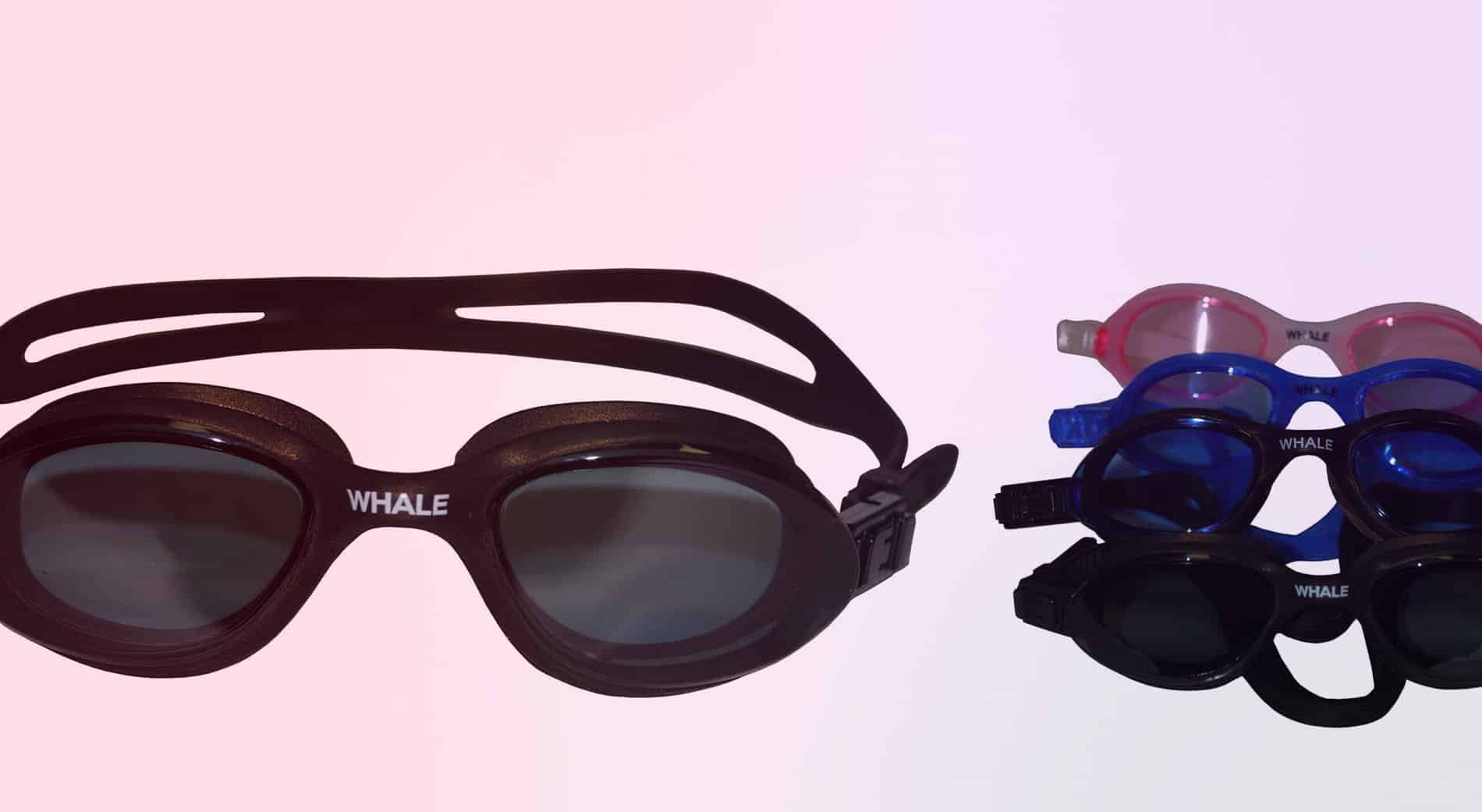 TYR Corrective Optical. The specific shape of these polycarbonate lenses makes them unique for both active training and light recreational activities in the pool. Wide selection of dioptres for people with myopia: from -2 to -8. Interchangeable and adjustable. Suitable for different face shapes and types. The material is hard-wearing and does not deform or scratch. The approximate retail price is 1890 rubles.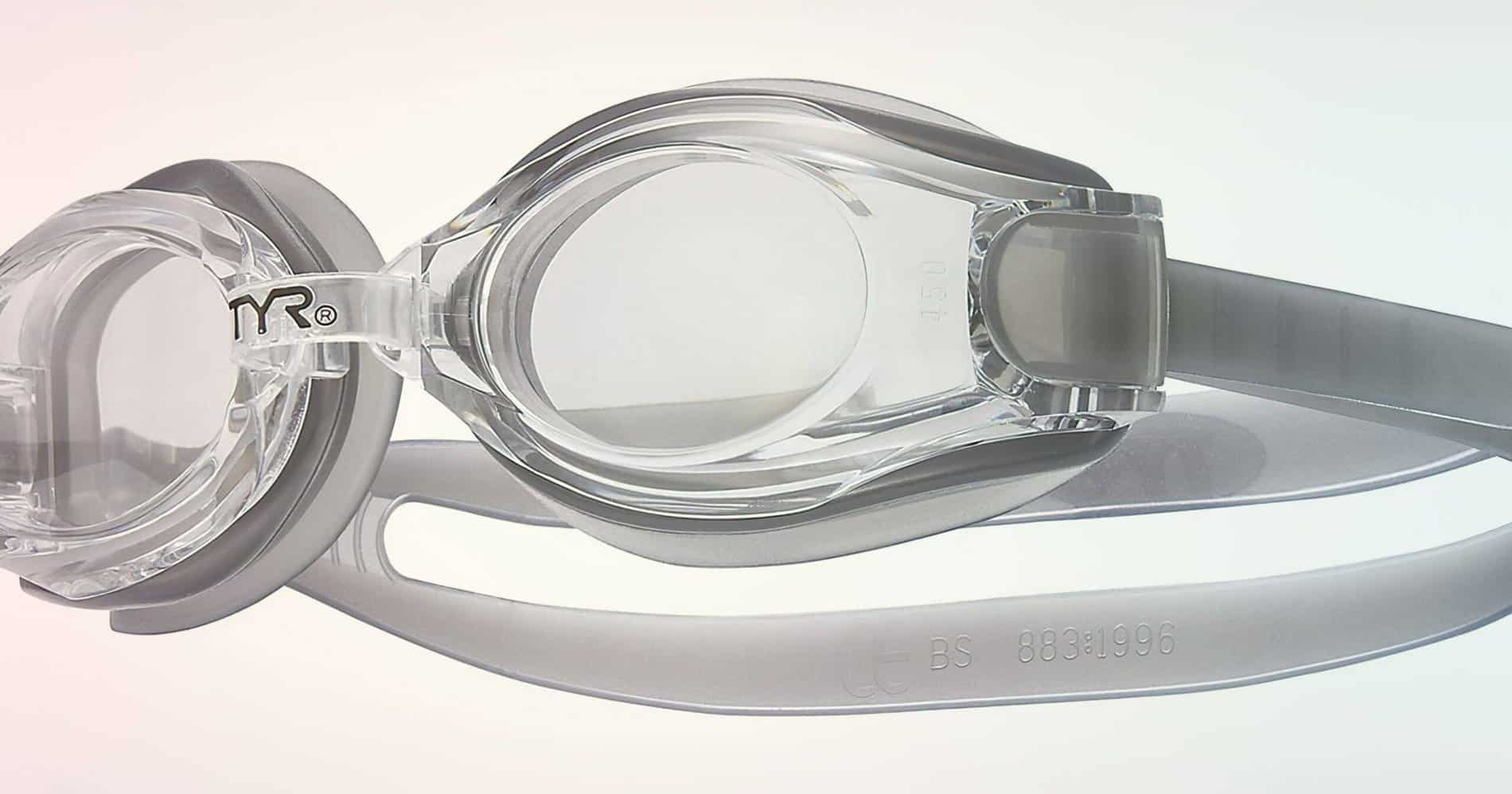 Speedo Aquapure Optical. A unisex model for people with myopia up to -8. Suitable both for training in an indoor pool and in the open air – in a natural body of water. Several interchangeable, different-sized nose pads are included. If necessary, the lenses can be exchanged for colored lenses. The approximate retail price is 3,500 rubles.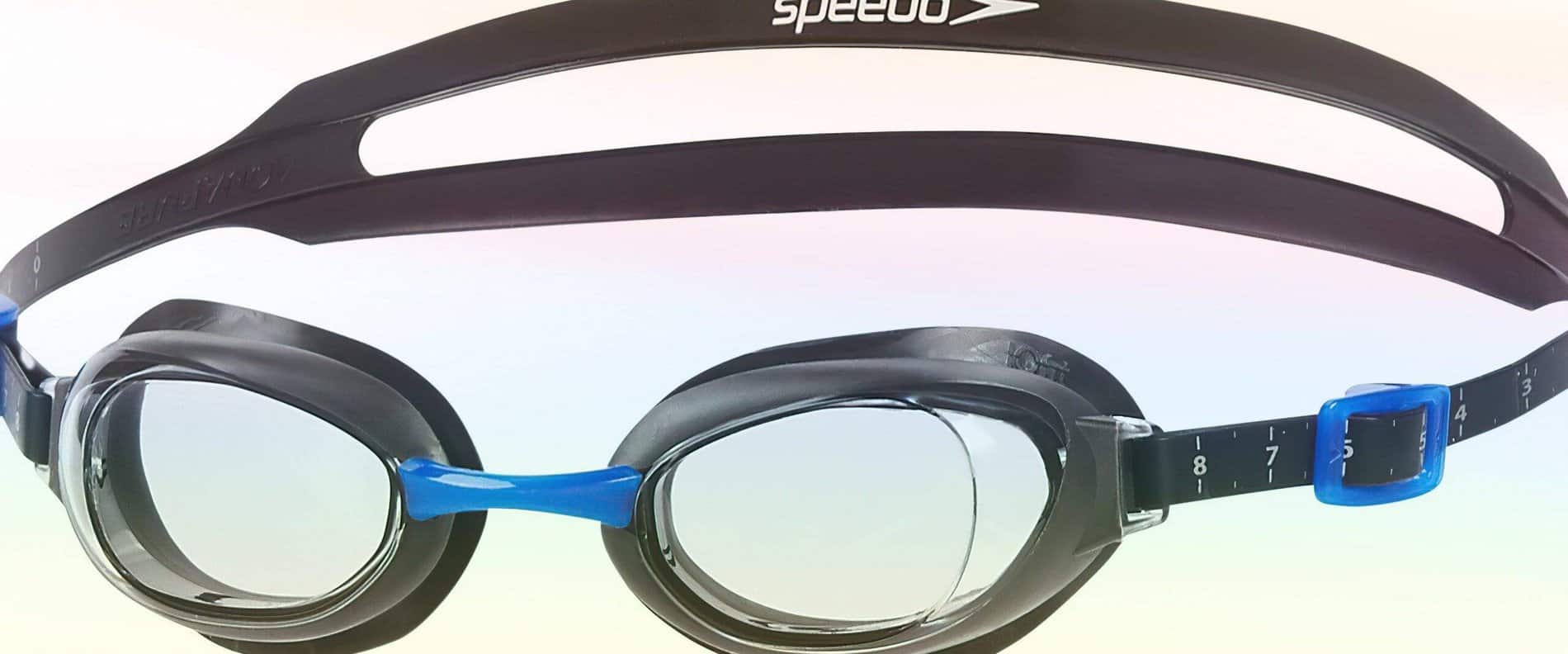 Speedo Mariner Optical. Unlike analogues, the lenses for these glasses are available in increments of 0.5. The entire line of diopters ranges from -1.5 to -8. The lenses themselves are made of polycarbonate. The double strap fastens on special clips on the back of the head. Suggested retail price: 2200 rubles.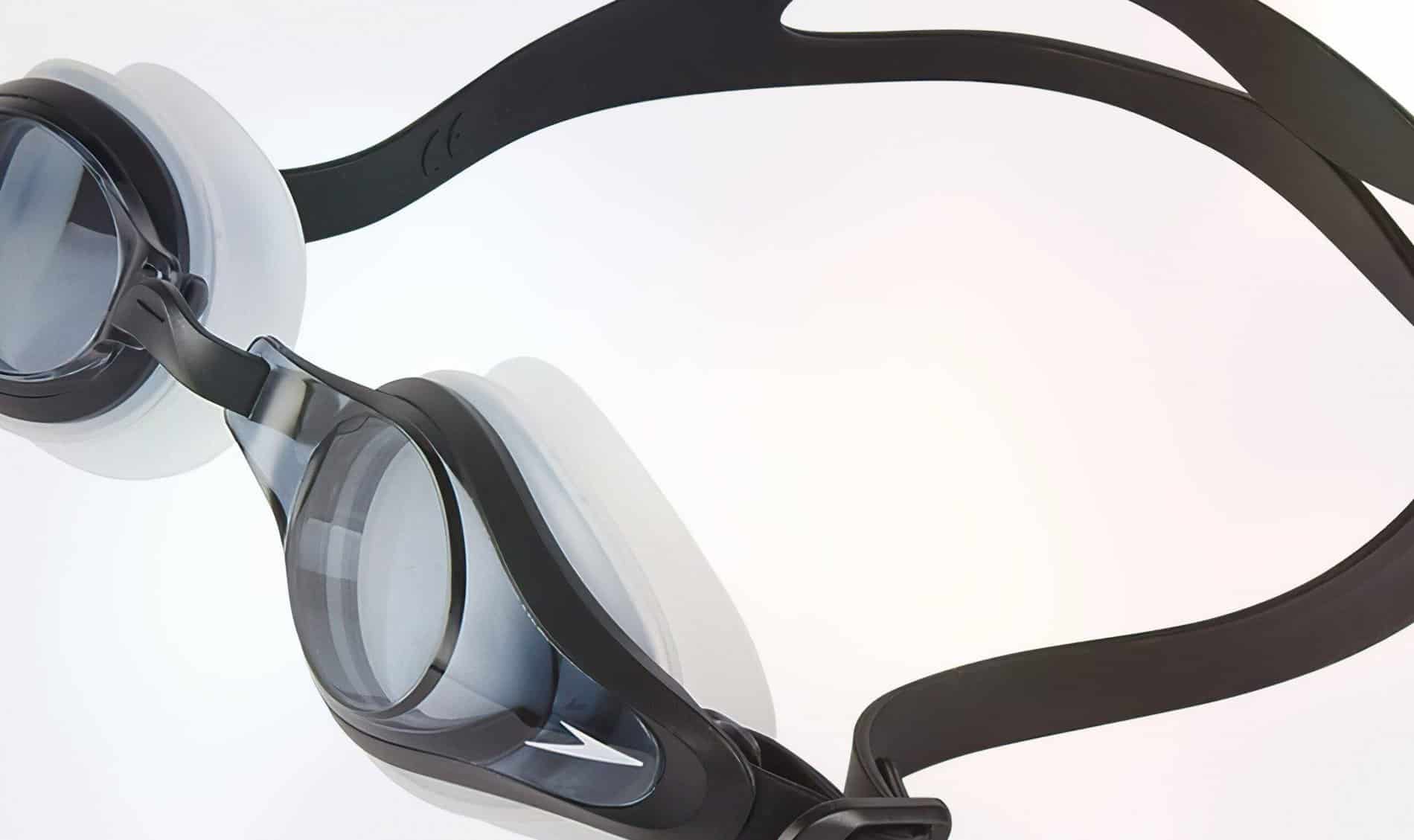 FAQ
In this section we have collected the most popular questions relating to wearing goggles.
How do I protect my lenses from misting up? You can avoid misting if you follow five simple rules: do not touch the inside of the lenses, do not leave the accessory in direct sunlight, do not leave it in a hot place (on hot sand/sauna), wash it with ice water after every training and put it in a special case. What is the correct way to wear goggles? Instructions are as follows: use your fingers to lift the head band. Place the lenses against your eyes – once they are against your skin, adjust the fit. Pull the strap of the glasses on the top of the head perpendicular to the frame and adjust the length of the straps. Pull the lenses away from your face slightly – if they fit too tight, loosen the straps. I am uncomfortable wearing goggles even though I have the correct size – how do I fix it? All goggles leave small indentations on your face after long hours of wearing, and they will reabsorb within an hour of taking off. If it bothers you much – try to change silicone glasses for neoprene ones – they have more spongy structure thanks to which they are not so sticking to the face. True, they also last much less than their silicone counterparts. How to choose a swimming equipment for a child? How to choose goggles for swimming in the pool for an adult, we figured out, but what to do with young athletes? Successful children's swimming goggles are those in which the baby will feel most comfortable. Sometimes the wrong equipment can discourage all desire to do sports. Teenagers over the age of 12 can practice in goggles for adults.
Wear goggles first, and then a swimming cap – so you reduce the likelihood of goggles falling off in the water.
Conclusion
What are the best goggles to choose when you want to swim, but understand the question – zero? What are the differences between swimming goggles depending on their lens color? Hopefully, this article has given you comprehensive answers to all the questions, and now, being savvy, you will make the right choice.