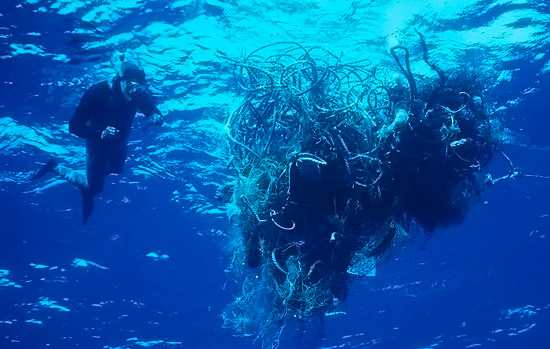 Divers often come across submerged fishing nets. They are especially dangerous due to the risk of a diver becoming entangled in them. It is difficult to get out of them alone, but even the diver who helps can get trapped.
In such cases, the diver's equipment diver's equipment should have a special knife for diving. As a rule, it is ideally suited to cut not only the ropes of nets, but even not very thick wire.
This is the reason why you should not skimp on the knife – it may well save your life, and it is priceless.