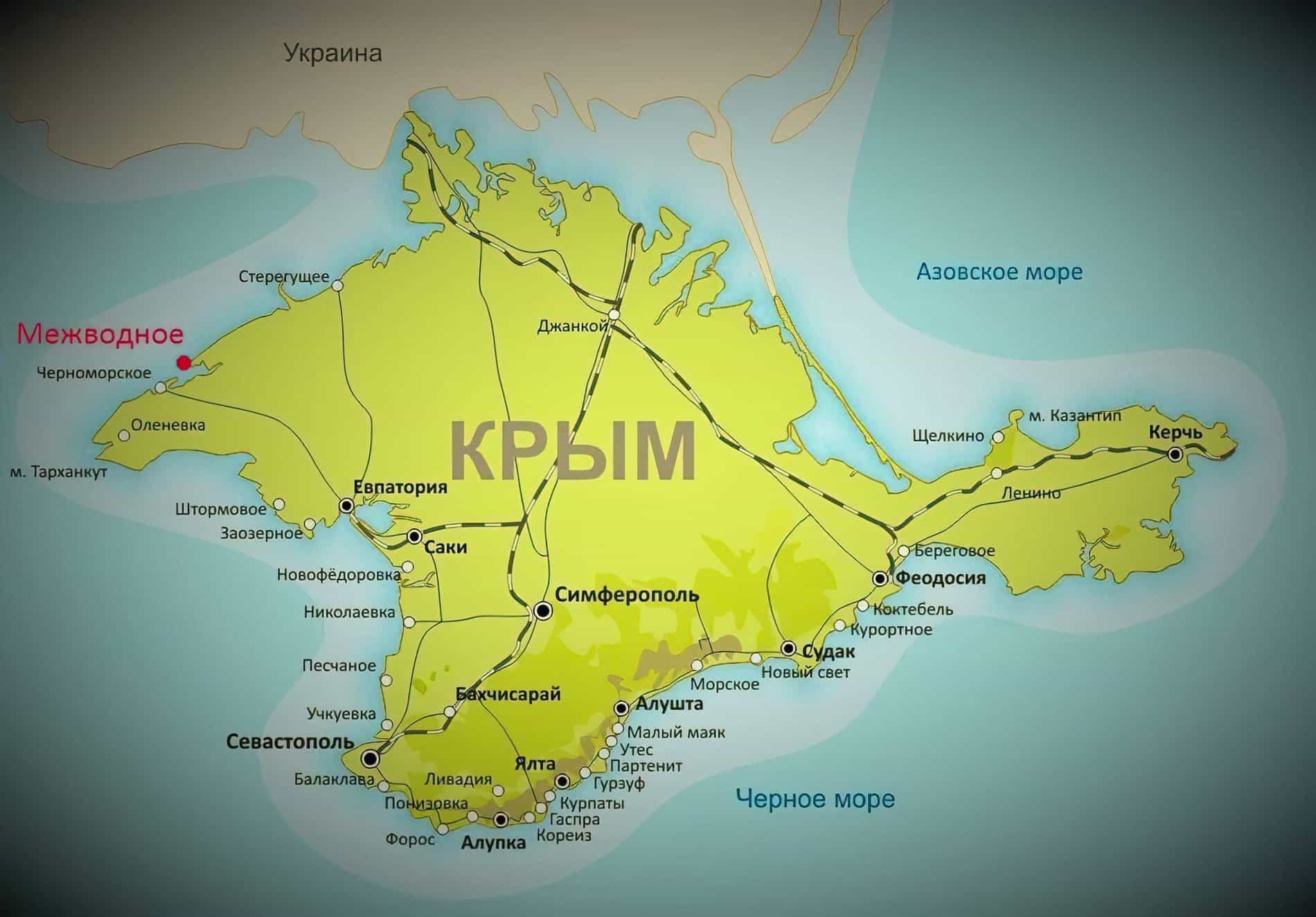 The Crimea is extremely rich in history, legends, holy places, natural wonders and beauties. Not in vain the locals say that a lifetime may not be enough to see them all. Therefore, not only the cognac and wine Koktebel and other plants, not only the sandy, pebbly or rocky beaches of Sevastopol, South Coast, Evpatoria, covering the Gulf of Feodosia, or located in other cities, occupy the leisure guests and residents of the peninsula.
A lot of people discover the palaces, museums, parks seen earlier in books, on posters and postcards. For example, attracting fans of history and architecture Livadia Palace or art gallery that made Feodosia famous. Tourists traveling for diving in the CrimeaIn addition to the landmarks that have become its symbols and emblems, there are many less famous, but no less interesting places..
Some of them are easy to visit, just turning off the beaten path. For example, such as the beautiful Armenian monastery, located near the Old Crimea – "Holy Cross", "Surb Khach. Not far from them in the Old Crimea you can see a monument of another culture. These are the ruins of the "Lead Mosque", located near another ancient mosque of the Golden Horde Khan Uzbek. The search for other places of interest, such as the ice cave Buzluk in the expanses of Karabi-Yayla, will require the assistance of an experienced guide and climbing equipment.
And in front of the Orthodox pilgrim, going to worship at the holy places, there are also two ways. Well-known, inextricably linked with the Crimean names of famous churches and monasteries call to Topolevka, Bakhchisarai, Inkerman, Foros. The sights surrounding them make the journey even more fascinating.
In addition to them, you can visit lesser-known places. For example, Katerlez Monastery near Kerch. Or, located in the caves in the nearly steep cliffs of Mangup, the Annunciation Monastery. Also you may be interested in the caves, cells and temples of the ancient monastery complex Shuldan and the story of the ancient Church of the Sign, located in Grushevka. We also recommend Learn hi-diving.
There is a small temple near the cave city – the fortress Eski-Kermen. It was carved in a rounded fragment of rock that broke off and fell at the foot of the cave. It was named after the beautiful fresco that adorns it – "The Three Horsemen.
It is not so important what to prefer, a tour through the majestic halls of the famous palaces or extreme speleotour. The most different routes of wanderings in the unexplored and the well-known Crimea waiting for its enthusiastic travelers.