Diving – a fascinating and very popular activity. Every year, thousands of people go on vacation with the only desire – quickly plunge into the abyss of the sea and enjoy the unity with nature.
The best countries for diving
Places to dive on the planet are many. And there are even more countries. And all around, the underwater world amazes with its diversity and uniqueness. Diving tourism countries can be divided into two categories:
The first is ".You must dive here.!". This includes all the countries of Southeast Asia: Thailand .Malaysia, the Philippines, Indonesia, New Guinea and so on. The Caribbean and Latin America are on this list. Excellent diving can be done in Europe, South Africa, Australia and, of course, in Egypt. In these countries, both diving and dive safaris are practiced.
The second is "It's worth diving there!" These countries are not classified as diving countries. But the curious diver will find something to see here, too. These are the Austrian lakes, SpainGreece, Tunisia, Sri Lanka and so on. Diving here is amazing with its uniqueness. But to dive into the depths of the sea in these countries is worthwhile.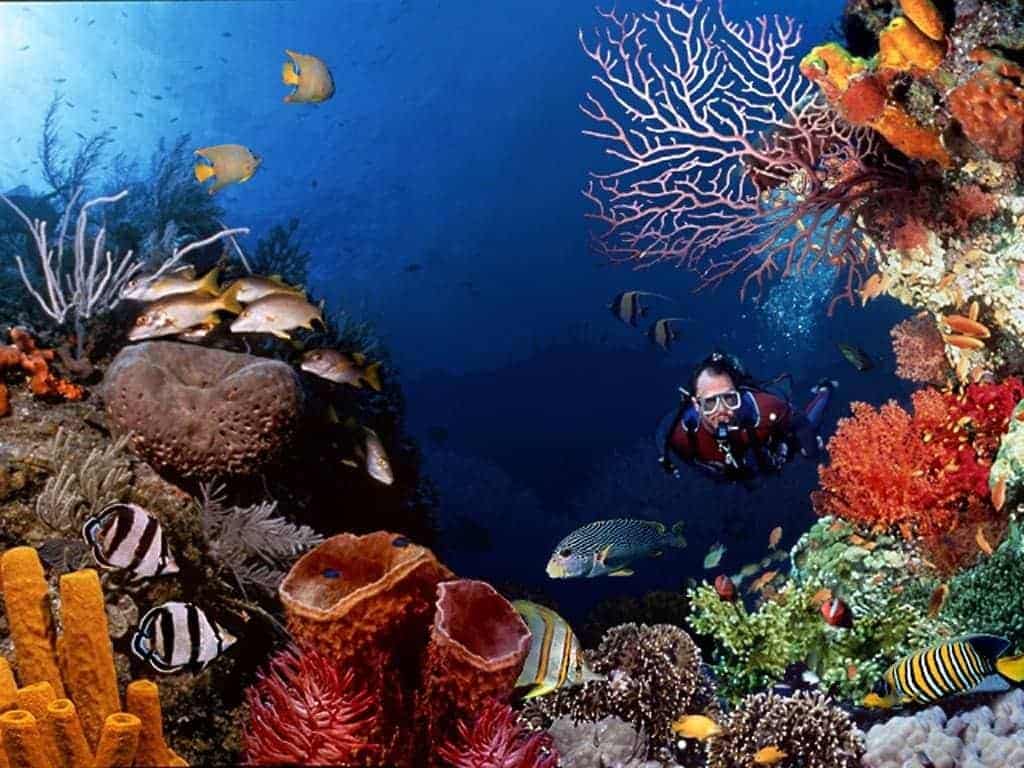 10 best places for diving
In 2013 travel guide Lonely Planet ranked the best places for diving in the world. It is his list we want to publish.
The Big Blue Hole in Belize is a cave with a diameter of 400 and a depth of 145 meters, which is surrounded by a coral reef. There is no life under underwaterBut it is rich in stalactites 15 meters high. UNESCO declared the Great Blue Hole as a natural treasure of mankind.
Manta Ray Villajna Hawaii. Famous for the fact that there are a lot of sea stingrays here.
Chuuk Lagoon in Micronesia. It is home to the world's largest shipwreck graveyard.
Samarai Island in Papua New Guinea. The place is popular for its fauna, which is amazing in its microscopic size.
Coco Island near Costa Rica. Beckons with rich marine flora and fauna.
6. Sipadan Island in Malaysia. Attracts the attention of coral reef, which goes down to a depth of 600 meters, and a multi-level underwater cave.
Gansbaai in South Africa. White sharks can be seen here.
The underwater cave Cocklebiddy in Australia is an interesting underwater cave (7 kilometers).
Egypt's Ras Muhammad Reserve is the most picturesque place on the entire Red Sea.
The coral reef off the coast of New Zealand, which is actually a sunken ship.