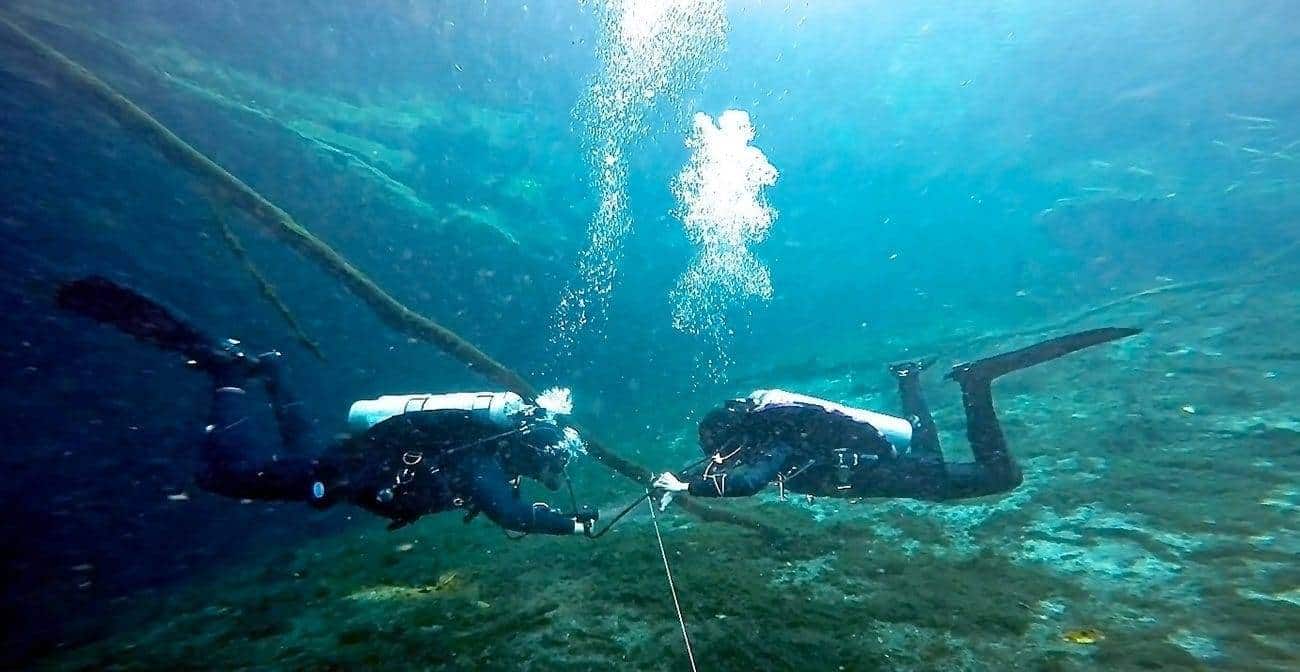 We offer training in technical diving. If you have the right and quality equipment, skills and desire to expand their capabilities in scuba diving, then why do you blindly follow the scheme "dive – is it a dive to 18 meters in 30 minutes"?
Want to go to Truk and penetrate a World War II deep-sea rake? At Bikini Atoll, touch the flight deck of the aircraft carrier Saratoga? See the magnificent underwater sinkhole in Florida and explore the mysteries of an underwater cave?
All of these dives fall into the category of reactionary technical diving, which uses sophisticated equipment and diving techniques that allow you to go quite far beyond the usual sporting activities.
You can also do this, but must obtain the appropriate certificate (or not even one, but two or even three), you may need to buy new equipment and spend a lot of time for all these procedures.
Training
Preparation of the technical diver must be serious. In addition, you must be soberly aware that this kind diving threatening your life. Our specialists will prepare you and solve all technical and paperwork issues that are required for this type of diving.