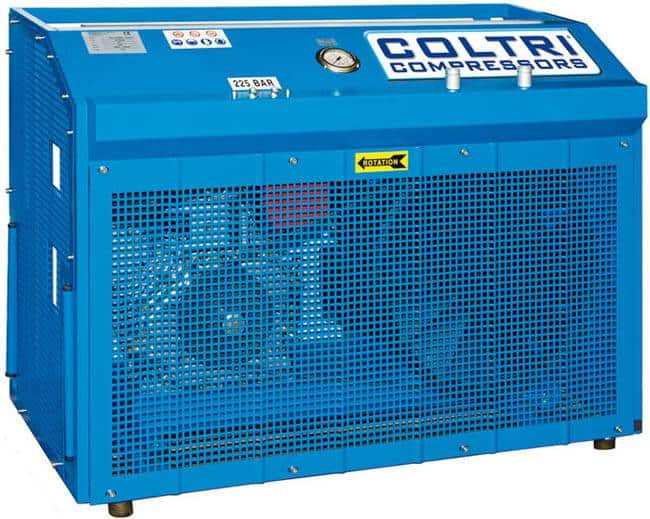 One of the most popular sports, recreation and extreme is considered diving. But to dive in the water is simply impossible without the proper equipment and equipment, and even more so without the air supply system.
Experts recommend buying an air compressor for diving at 80-100 liters per hour. Such a compressor easily fill up a 12-liter tank for 30 minutes.
In general, the scuba diving use two types of compressors. For diving with scuba diving a high pressure compressor is needed. If oxygen is fed to the diver from the surface, we need a compressor of low pressure.
Compressors are divided into electric and gasoline
Also there are portable and stationary compressors. The latter are more often used in diving centers, where it is necessary to fill many cylinders at once. All portable compressors are equipped with an air filtration system.
Gasoline Compressor for Diving
If you are far from civilization, or you pass the extreme tour, or in the vicinity is simply no electricity (and divers often face such a problem), it is better to have a gasoline compressor.
So you will not depend on anyone and be able to fill your scuba gear. The pressure of these compressors from 200 to 330 bar.
An electric compressor for diving
Electric compressors are more convenient to use and less noisy. But to use them for correct filling of cylinders possible only if there is access to electricity.
Such compressors are practically non-toxic and do not emit engine exhaust into the air. That's why you don't have to take the air intake far away from the system.
Compressors for diving are quite expensive. For example, a high-pressure compressor Nardi ATLANTIC P100 with an electric drive costs about 3.5 thousand dollars.
High-pressure compressor of the same model, but only with a gasoline drive costs more than 4 thousand 200 dollars. Clearly, you won't be able to find high-pressure compressors in every specialty store.