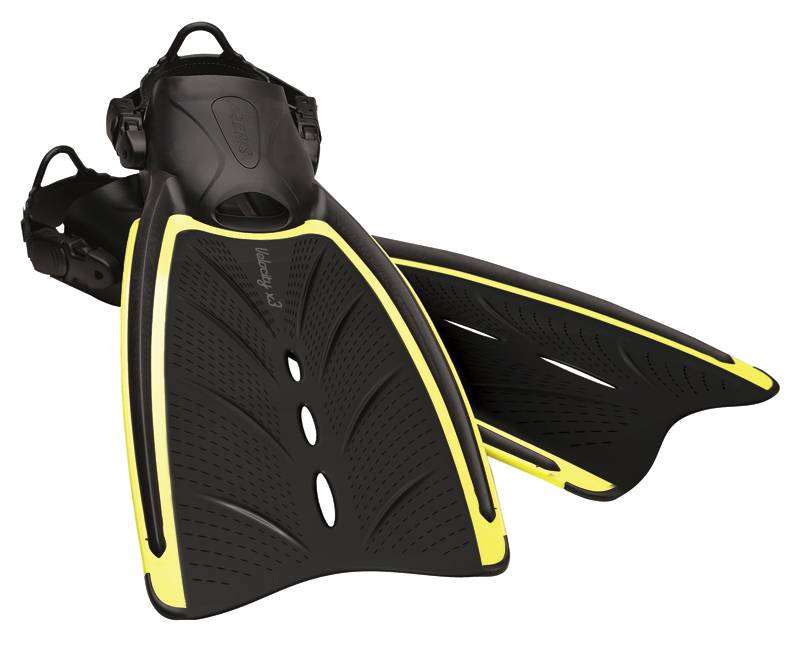 The purpose of the flippers is to help the diver to move quickly and maneuver under water. Water is 800 times denser than air and it is very difficult to swim under it without additional details.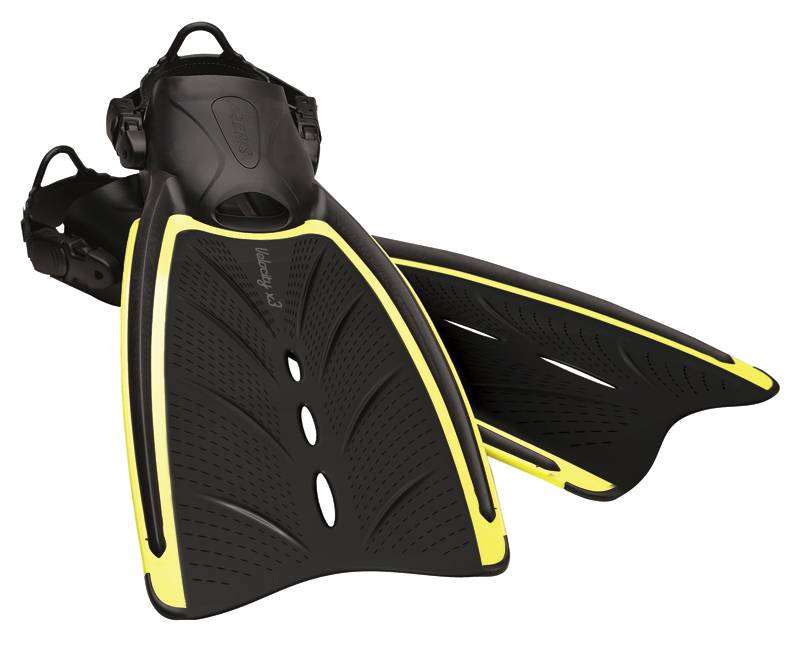 To be able to with fins for spearfishing or diving you feel like a fish in water, they have to be comfortable. They should not constrain the heel and strongly squeeze the toes. If the fins are not comfortable, the diver can get cramps and fatigue.
Also the functionality of the fins depends on the structure, size, stiffness. Besides not the least role in functionality of the fins is played by clips and straps. By the way, when choosing fins remember. That a neoprene sock is put under them.
All fins are divided into several groups, depending on their purpose:
For light diving (flippers are soft and worn on bare feet).
For deep diving (freediving) – expensive professional fins with maximum length and stiffness are used.
For recreational diving – flippers with open heel and boots.
For spearfishing – similar to freediving fins.
For technical diving. In this case fins are compact and powerful. The rigidity is medium.
Where to buy flippers for diving
It is better not to save on flippers, so be prepared to pay for them from 60 to 200 dollars. The higher quality flippers, the more expensive they are. The cost also depends on materialThey are made of (rubber, plastic, composite). Well, of course, the purpose.
It is desirable to buy fins in specialty stores that you were able to touch and try on them. There are options for buying through an online store. But in this case you can't be 100% sure of your choice.
The best fins for diving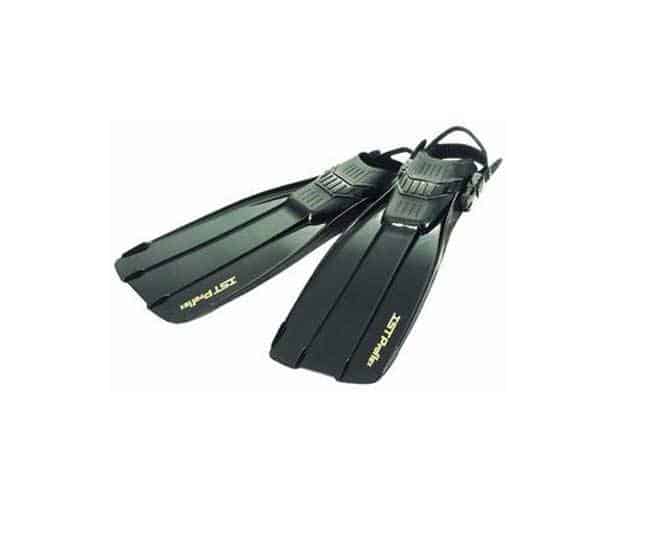 There are flippers with open and closed heels. The former are worn with boots. They are easier to put on. Thanks to the wrist straps, they can be worn by all members of your family. The second can be worn without boots, they are used for spearfishing., freediving, swimming.
On the market you can find a huge number of models of different firms. But the most popular manufacturers are Corrall, Scubapro, OCEANIC, Tigullio, TUSA, TECHNISUB.
Speaking about the most popular fin models, there are several: Scubapro Twin Jet, Millennium Winter and Ice by O.M.E.R. Popular models are Slingshot, Rocket-2, Blades 2 Flex, Express, Caravelle by Aqua, Lung. Well bought model Imprex (SF-7700) by TUSA.