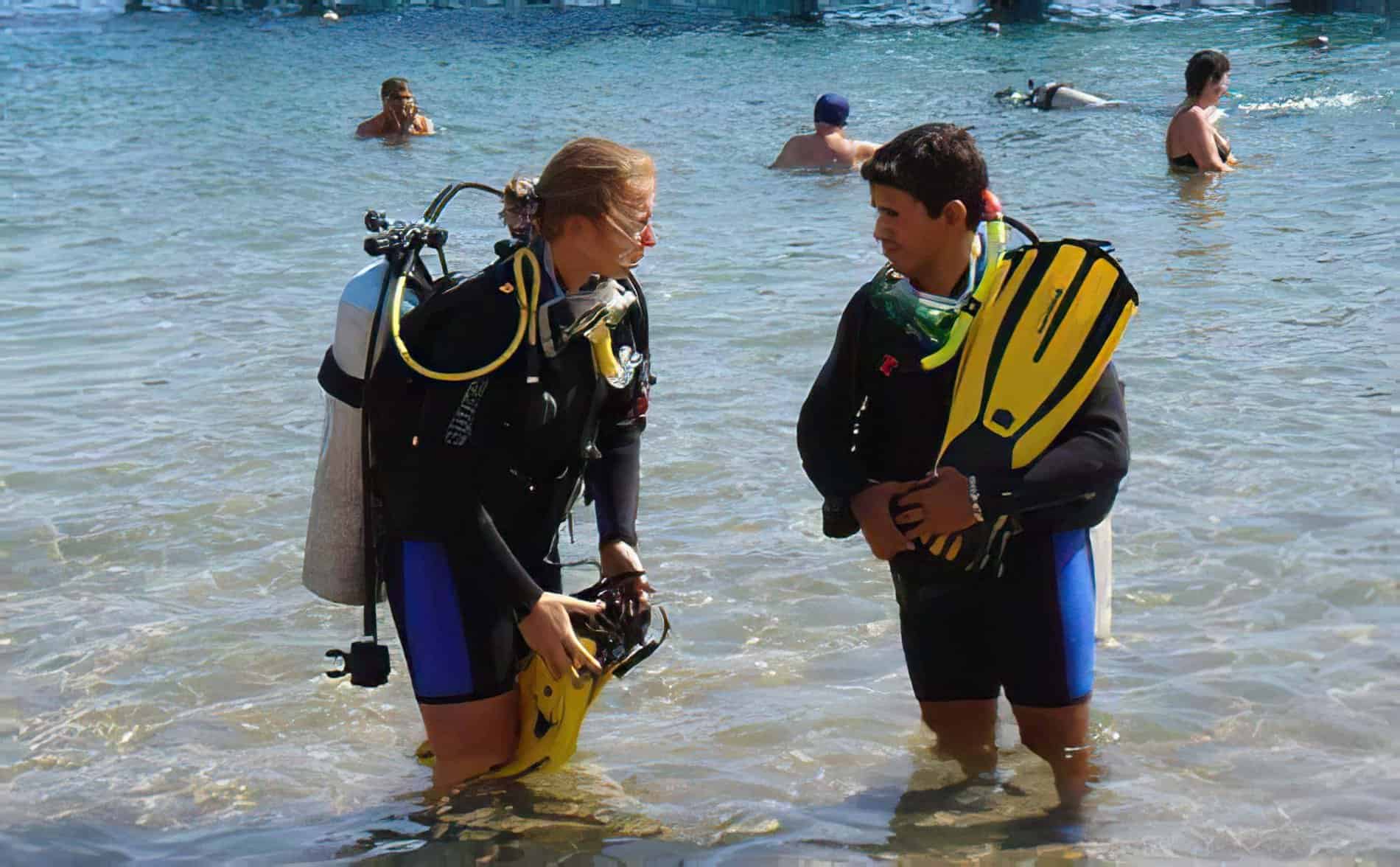 If you want to take up scuba diving at a certain level, you need to be trained and properly certified.
Diving education conducted by international associations PADI, CEDIP, NAUI, IDD, CMAS. Although there are about 17 organizations in the world that are engaged in training and certification of divers.
Diving Education Systems
The system PADI training – is the most common in the world. Its methods of training are based on a gradual increase in the complexity of classes: first class, then pool, and then open water. That is first the theoretical knowledge, then the practical.
The leading CEDIP countries are France, Germany, Belgium, Ukraine and Russia. The training system is based on a modular scheme. Instructors rely not only on scuba lessons, but also on the physical development of the diver.
One of the largest amateur diver organizations in the world is CMAS, founded by Jacques-Yves Cousteau. The system includes four levels of diver qualification and three levels of instructor qualification. Knowledge is assessed by the number of stars awarded.
The founders of the IDD system (Instructor Dive Development) were Dutch dive sailors. They developed the strictest safety standards for diving instruction and diving, including technical diving. These standards formed the basis of their knowledge certification. The system is suitable for diving in European conditions (cold water, poor visibility).
Each training system has several courses, depending on which you can become either an amateur or a professional. The most popular course in the world is PADI Open Water Diver. It has introduced millions of people to diving. It gives the basics of diving in bodies of water and provides ample information about safety.

Receiving a certificate after training
Every dive club issues a certificate upon completion of training. This document allows you to rent any equipment, go to the sea on vessels from which the dive, fill the cylinders with compressed air at compressor stations and so on.
That is all becomes more accessible and cheaper. But not all certificates are quoted in diving resorts around the world. For example, NAUI certificates are valid mainly in North America, Australia and Southeast Asia.