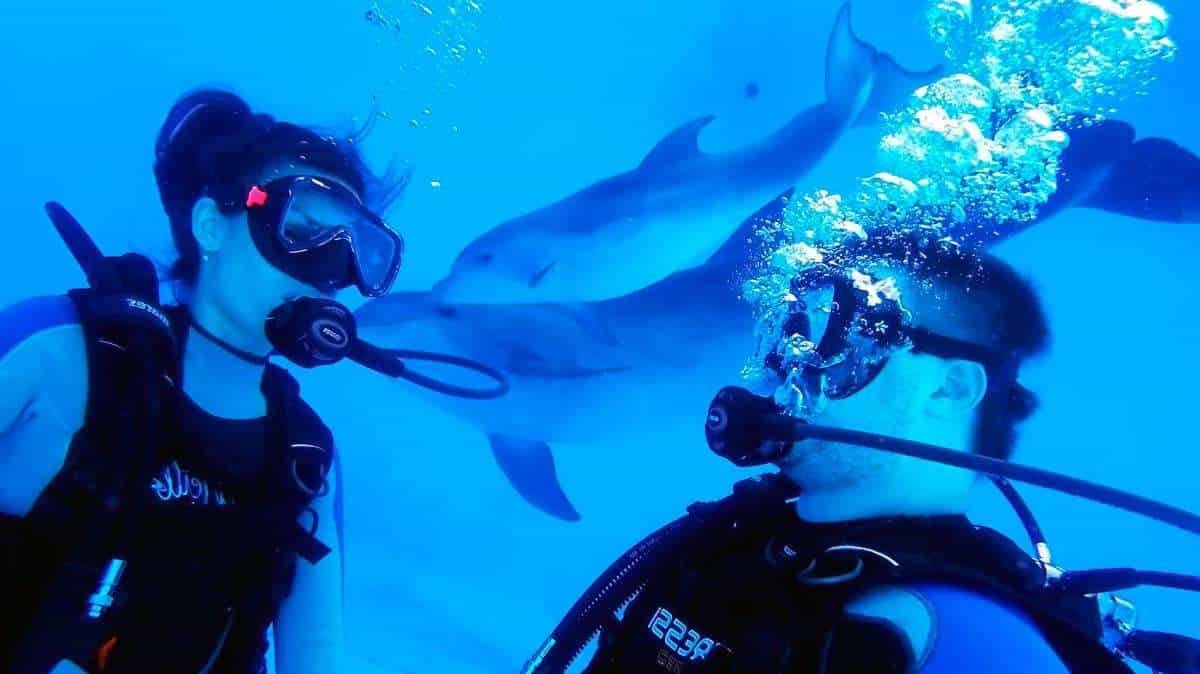 Many of our readers already know what diving is, and some of them not even by hearsay, and yet for some reason very much want to tell you something else.
You certainly love to relax, best of all on the beach, in a lounge chair. How nice it is to smear your body with nice warm cream, to lie around, to order a barefoot waiter artistically decorated cocktail in a big glass and to drag yourself under the scorching sun with a music player in your ears, dreaming sweetly about the upcoming excursions to the deserts, graves, crypts and sarcophagi. It's all so great! .
Well, here you went and brought pictures in a variety of views. It's hot, isn't it? Well, that's what I thought, and that's why I would like to suggest that you divers divers divers divers divers. After all, DIVING is like a sudden chill on a sweltering day, diving is like…, well, you will understand everything yourself if you join us, and we will think together, what is DIVING. I can add that we would like to communicate not only with the male half, also, we are terribly fond of teaching women and children to swim as well. After all, scuba diving is recreation, and rest, as we eventually become convinced, the best way to culture, the whole family.
After seeing all the local sights, walks through the shops and shopping, you still have a little time for something for a snack, which it seems that none of yours have not done before. You long decide on all sorts of, not dare the word, "extreme types of recreation," such as flying on dubious flying devices with a helmet on his head, or you can still float on an inflatable banana on the sea, also very fun and pleasant, especially when merry fellow banana navigator turns it upside down. You might even be lucky if some "Ichthyander" doesn't kick you in the nose.
Not bad will be even at a comparable price to ride on some sad and tired exotic animal, chanting along the way: "How much we all want to …", and the animal, as you approach him, will suspiciously chew something or waving his trunk trying to hit you in any of the most vulnerable places. God only knows what lurks in its exotic head and what you can expect from it (come on, I'll tell you about it!).
I agree with you people, everything in life must be tried. But it is DIVING, my friends, that is the most unheard of pleasure, it's like this…(let's not talk about it yet). It's two pleasures in one – bliss and quality, plus it can be added to the previously unseen and even if seen, not so exotic and, if you like, enviable extremity.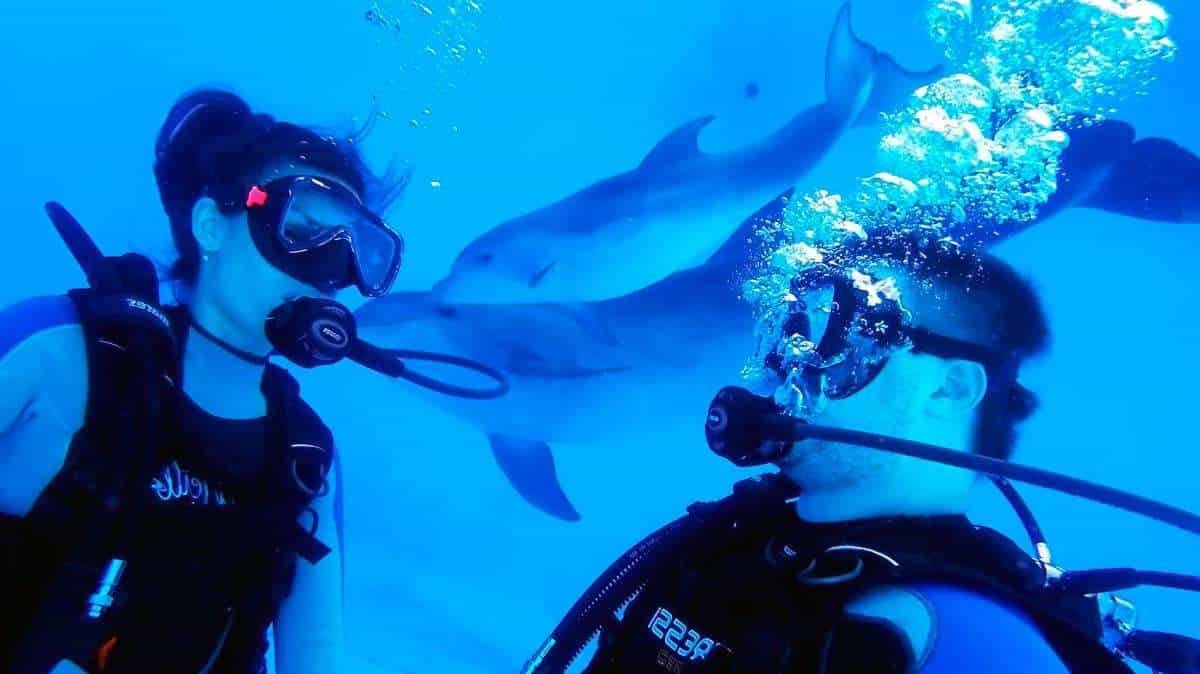 In any company you will feel like an oligarch. You will casually tell: "Of course, the suit on me special neoprene tight, then the fins, a mask, a belt and more (here all just twist) BCD and regulator. "Oh, how!" – everyone will say, "And what is that?" – Will ask you, swallowing saliva: "Well, BCD – it's a vest with a balloon on the back, and the regulator – is a special device such breathing for greater comfort. And if you say the magic "Bugel Adapter", there will be groans, it makes a stunning and win-win impression on the female sex (and this little thing is so small, unattractive, for what she was given such a sonorous name, I still do not understand).
Further, giving a little people come to their senses, you start to say: "moray eels, barracudas, … sharks" (watch for reaction), a great variety of different colors, single-colored, round, like a ball, or vice versa elongated, like huge needles of fish, all and will not tell. Indeed, it is better to see everything yourself, to realize the beauty of the underwater world. This is just another world, even another planet, another dimension, if you want.
Huge coral cities, rocks, caves, colors, inexpressible any photo or video footage." "Oh, it must be scary?"- they will ask you, "Yes, what is there, I also used to think so, and in fact, the main thing – learn how to normallyYou have to take special courses to feel comfortable and not to think about how not to lose your partner's hand, where to blow, what to blow, what to pull, etc.". "Oh, how did it all start for you, in steps?" they'll ask you. "Of course it was stepwise.
I came to the diving center in Togliatti, passed a special SCUBA DIVER course in the pool, just five sessions and plus one theoretical session, and it's possible to make a trial dive completely free of charge. I don't know how I would feel if I hadn't taken the course, it's such a pity to go on vacation, and they don't teach you anything, they pull you underwater and you swim as you know, there are strangers all around, no detailed explanations, no help to you in a difficult minute, everything is in a hurry, you run everything and you won't understand what has happened to you "Papa, and where is the sea? Here it is, here's the sea, son, drink…" One thing I understood, that it is necessary to learn everything and even to have a rest. Yes, it's good to be a guest, but it's better to be at home, everything around is mine (it also begs for my own ….-smell-no-smell).
Where, if not in your homeland you will be met by kind, sympathetic and loyal diving instructor eyes, ready to run, fly and swim for you all over the globe? Where, tell me, as not on your native side you will be accepted, given tea, will tell a lot of interesting, will teach, will hand over a special card, you may dive and nobody will say a word to you, will put on all the divers clothes and will want to see you again, just like that, easily, in a friendly way? The answer is short – nowhere!"
So, people, we are already open and therefore fly, swim, crawl to us, we are waiting for you! We still have so many interesting things for you and diving from the shore and Dive-Safari, dry suits, in addition to diving under the ice, an absolutely diverse hangouts from our central strip to far-away zaekvatornyh countries, from diving to simple walks, from noisy holiday feasts to just nice friendly tea parties, come, come alone or with your family, bring friends and relatives, come just like that, if you have time, if you have fun and if you are sad and lonely, we will brighten up your loneliness, and even teach you to swim. You will not regret it, this is 100%.