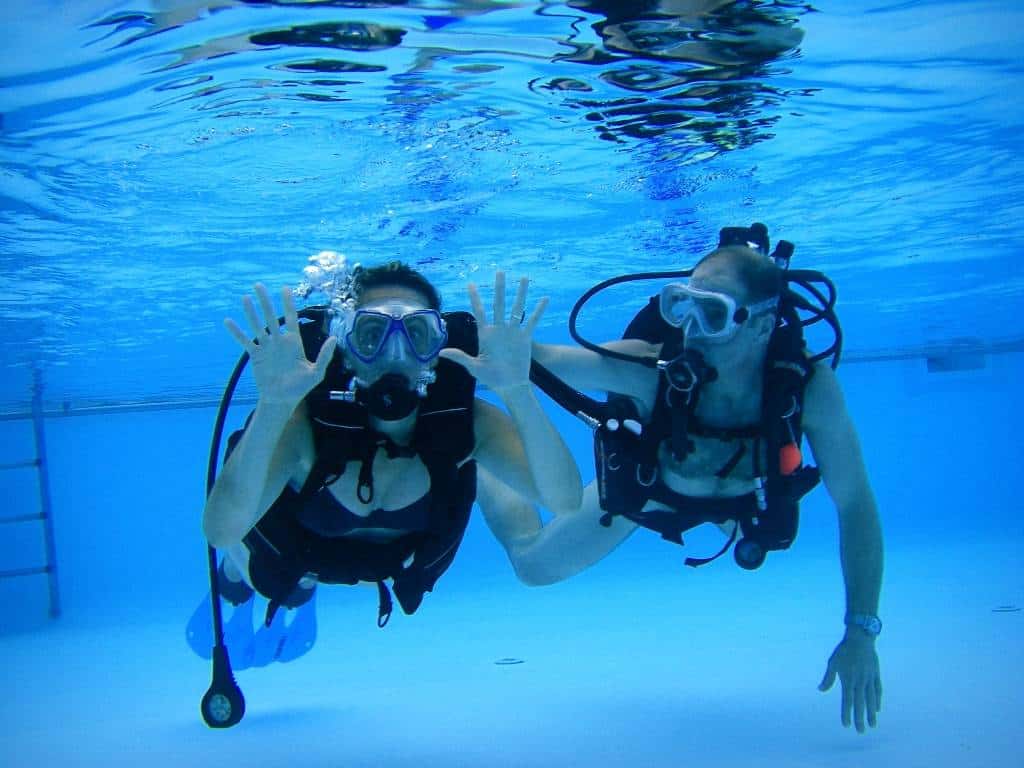 The thought of going scuba diving, can occur out of the blue. And it can happen on vacation in a foreign country. But on the diving resorts for beginner divers will be quite difficult.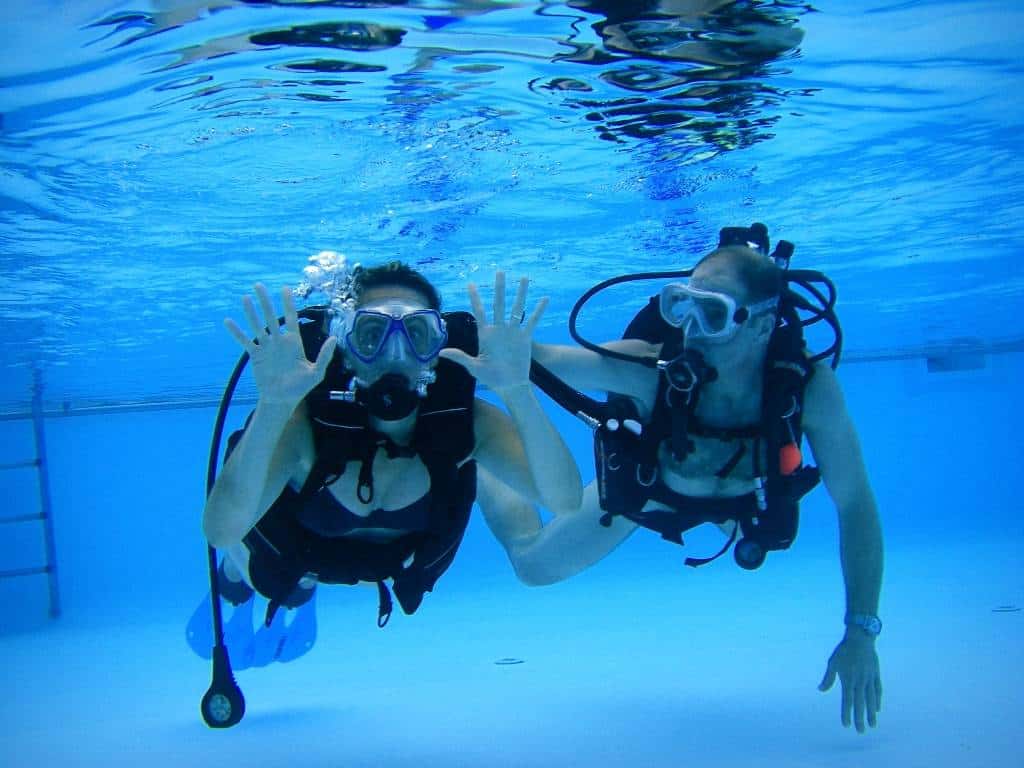 First, because of the influx of tourists, the instructor can not give proper attention to all students. Secondly, not excluded the language barrier between the trainer and the future diver.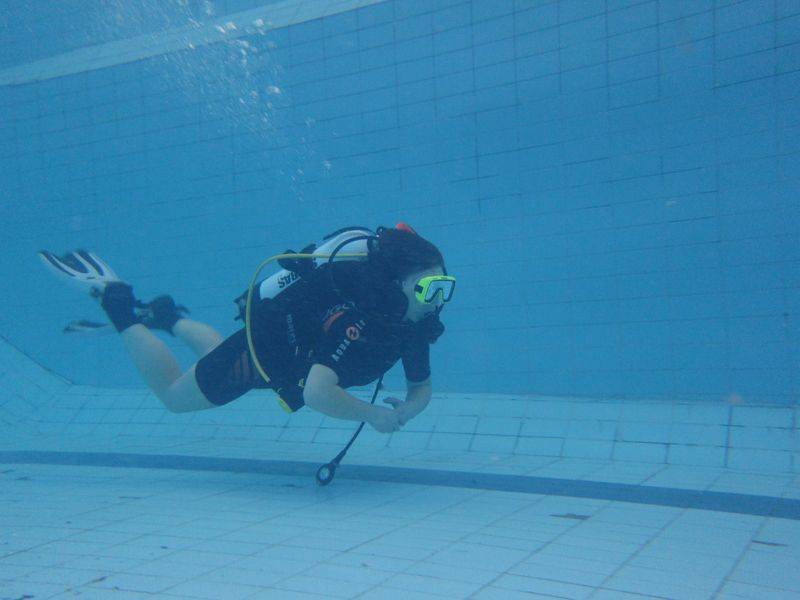 Yes, and lessons are sometimes not carried out as they should. For example, the first dive should be in the pool, but at the resort you can immediately take out in the open pond. It is because of these reasons to engage in underwater diving recommend at home in a proven dive clubs and in excellent pools.
The pool is the main place for education and training
There is an opinion that a diver will never comprehend the subtleties of diving if he is deprived of the opportunity to practice in a scuba diving pool. Its depth should be at least 4 meters, although some divers manage in 2.5 meter bowls.
The water is clear, its temperature – 28 degrees, chlorine – no. The bottom can be very different. Sometimes for better training pools are equipped with special options, such as artificial current. In addition, recently there have been swimming pools with glass inserts. Through them you can admire divers ..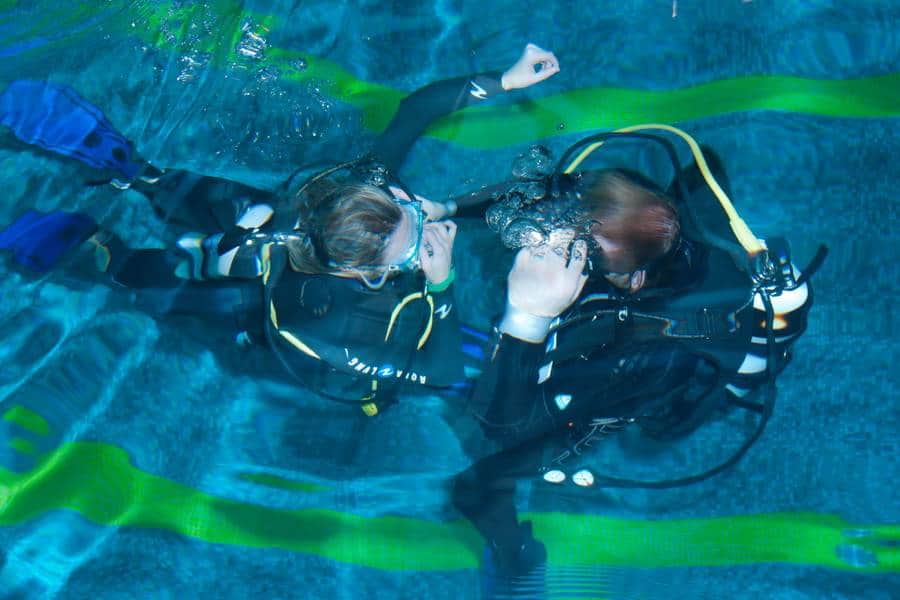 And if in the pool planned to conduct competitions, then the pool requirements are quite different: width 21 meters, length 50 cm, depth at least 2.2, anti-slip surface.
Interesting. The deepest indoor pool in the world is in Belgium. Its name is "Nemo 33" and its depth is almost 35 meters. It is a real underwater city with walls, caves, passages. The project was designed by the diver John Birnaerts. The construction lasted seven years.
In Moscow there are quite a few swimming pools where you can dive. Popular ones are:
"Olympic";
Diving pool "Ostankino";
Swimming pool "5th Element";
Pool "RSUFC";
Pool "Trud";
MSU swimming pool;
"Chaika" swimming pool;
Swimming pool in the Olympic Village;
MPEI swimming pool.
All of them meet modern standards and are very convenient for diving.
As it should be, there is a chlorine-free cleaning system, recommended water temperature and indoor facilities.
In what pool to do, only you decide, but come to this decision thoughtfully.