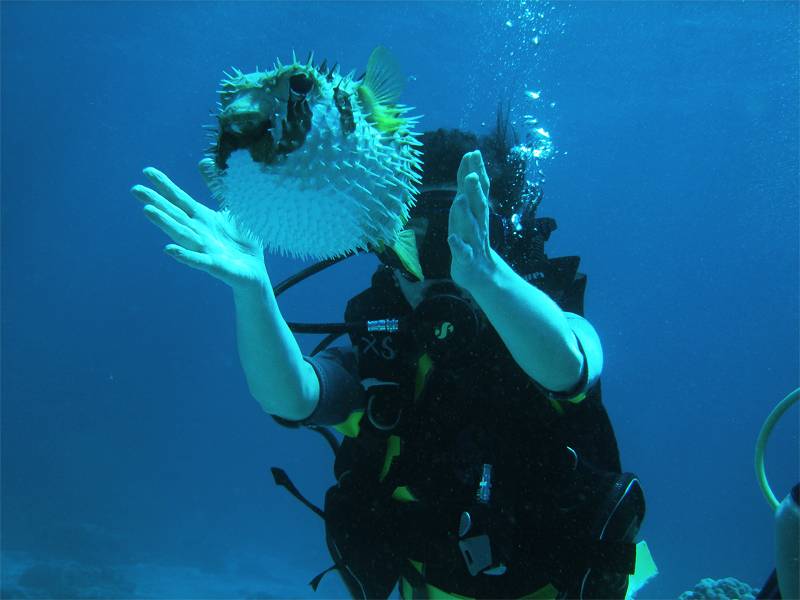 Phuket Island is one of the popular diving resorts in Thailand. It is located on the southwestern edge of Thailand on the Andaman Sea. It is connected to the mainland by a bridge.
In the waters of the Andaman Sea near Phuket are a huge number of amazing tropical fish. Here you can also see cuttlefish, octopus, exotic turtles.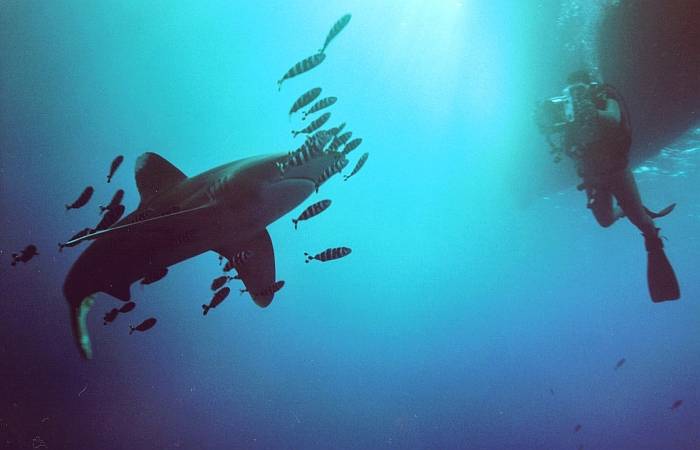 And in the fall and spring here found whale sharks and manta rays. The most interesting places for underwater travelers are Ko Bon, Ko Tachai, Burma Bank and Richelieu Rock.
At the same time, diving in Phuket has a number of features:
Here it is not customary to dive from the shore, as an alternative – diving from diving bots;
Underwater, any diver can safely meet a pack of reef sharks, so do not panic;
The currents in Thailand are unpredictable, so you have to be very careful and follow all safety precautions.
The best period for diving – from November to the end of May. During this time the sea is calm and preserved the best visibility.
Diving centers in Phuket
On the island, there are a sufficient number of dive centers. And some centers are actively working with Russian-speaking tourists. One of them – diving club "Manatee".
Initially it was founded in Kiev. The purpose of its creation is to popularize and teach diving with the help of people who can't imagine their life without scuba diving. This club has been working on Phuket Island since 2012.
DIVERSAINT dive center also boasts its own approach to training. In addition. There are excellent instructors here with experience in diving and conducting courses in different countries.

How much does it cost to dive: prices in Phuket
All diving centers on Phuket offer approximately the same prices for training and diving. For example, the course PADI Scuba Diver, designed for two days and includes 2 dives and training in the pool, costs about $ 280. The same duration course Referal (with four dives) costs $ 330.
The most expensive course – is the Divemaster – more than $ 1000. But it is designed for 15 days.
The cost of diving It depends on the chosen program. But approximately the price starts from 60 dollars. This includes one dive, equipment and accompaniment of an instructor.
If you take the service with two dives, such as the islands Racha Yai, with Russian-speaking instructorAnd breakfast on the ship, it will cost about $ 150.