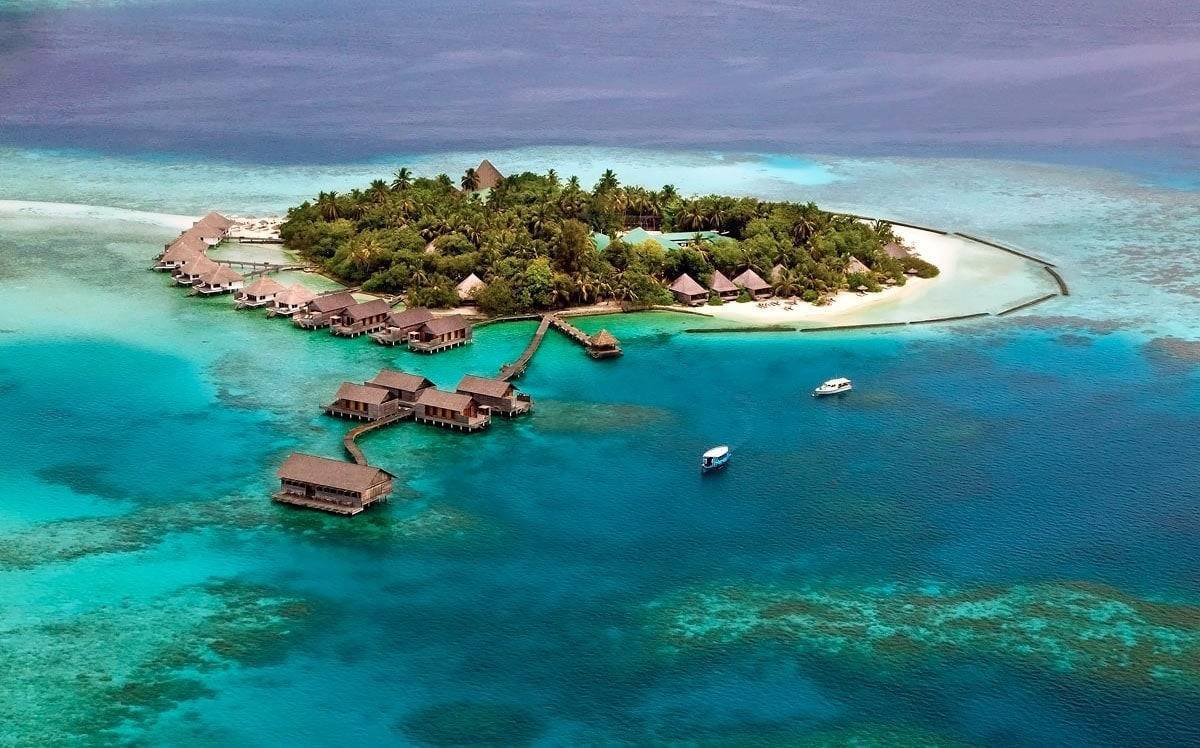 Ari Atoll consists of 44 islands, 24 of which are recreational areas and 18 of which are inhabited by indigenous people. The Atoll is 96 km long and 33 km wide.
The main occupation of the inhabitants of Ari Atoll is turtle hunting, coral harvesting and engraving, and sail making. The locals specialize in fishing, particularly in hunting sharks. There are also grown coconut palms. Many local residents are employed in hotels.
Construction of resorts on the islands of Ari Atoll began in the early 1990s. Until today, the islands are built up with all sorts of resorts, so it was decided not to build any more zones recreation in the territory of the Atoll Islands.
Alaveli, Viligilivaru, Machchafushi, Batala and Ellaidu are considered diving islands. The approach to the reefs here is convenient, and there are several nature reserves nearby. 25% of the territory of Angaga Island is a beach. This island bears the title "island beach".