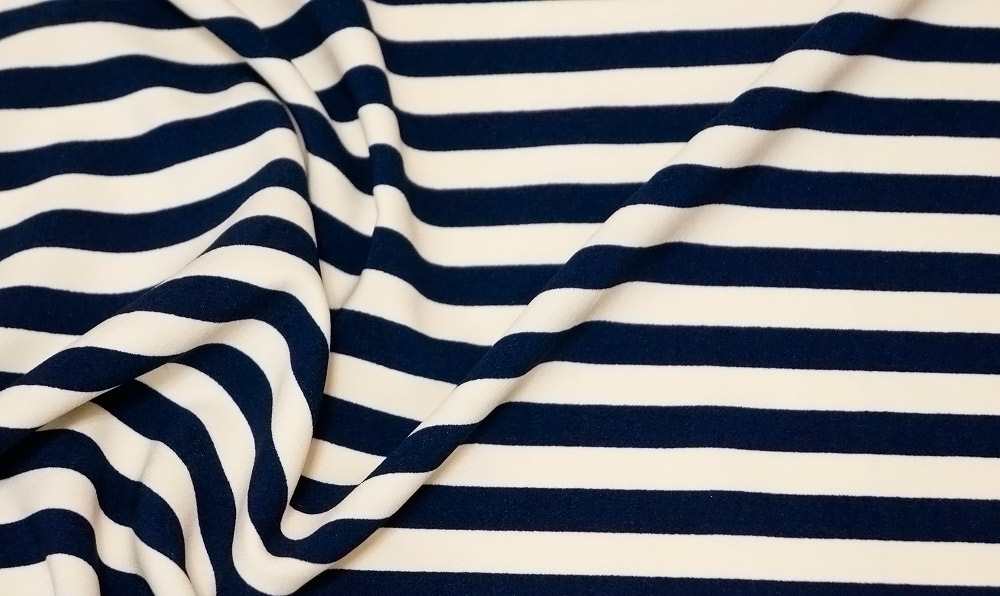 The clothing industry does not stop at what has already been achieved, continuing to create new fibers, fabrics, textures. Recently, we may hear about such a material as crepe diving.
If we are more or less familiar with the fabric diving, another word – "crepe" – can puzzle us. So what kind of fabric and what properties and characteristics does it have? The answers are presented below.
What is crepe diving?
Crepe diving is a combination material that combines two fabric structures – diving and crepe. Let's first understand separately what each is.
Diving consists of synthetic fibers, but they are safe. The composition of this fabric is as follows:
Viscose (65%);
polyester (30%);
Elastane or Lycra yarns to add flexibility to the material (5%).
At first, diving was used for sewing sportswear. Now the range of its application is greatly expanded.
Crepe can be different: silk, cotton, wool, etc. Including, it can be fibers of synthetic origin. By the way, the word "crepe" from the Latin language translates as "rough", "wavy".
So, crepe diving is a diving fabric, which is woven by the technique of strong twist with a strong crepe thread. Such material is elastic, almost does not crumple, and to the touch has a soft, slightly rough surface. Well, if you want to go scuba diving, we recommend Club Baltica, here their website – It is the oldest diving club in St. Petersburg.
Properties and description of the fabric
Crepe diving has combined the properties of both diving, and crepe, therefore has these properties:
Excellent hygroscopicity. Moisture is not trapped in the fibers and evaporates quickly.
Fits tightly, favorably repeating the contours of the body. Due to high elasticity tightens problem areas of the body.
High breathability. The material seemed to "breathe", so the skin does not overheat and does not cool down. This makes it a popular choice among sportsmen.
easy to wash and does not require ironing.
Extremely hard-wearing material that, with proper care, is able to last a very long time. No "lint" will appear on this knitwear over time, it will not stretch and deform, and will not lose color.
Regarding the question of whether this knitwear stretches or not. Crepe material perfectly stretches and shrinks to the figure, also retains its original shape.
From this material today sew not only sportswear, but also various elements and models of clothes: dresses, tops, shorts, leggings, skirts, etc. If you read the reviews of people who have in their closet things made of crepe diving, then you can say that these clothes are really durable.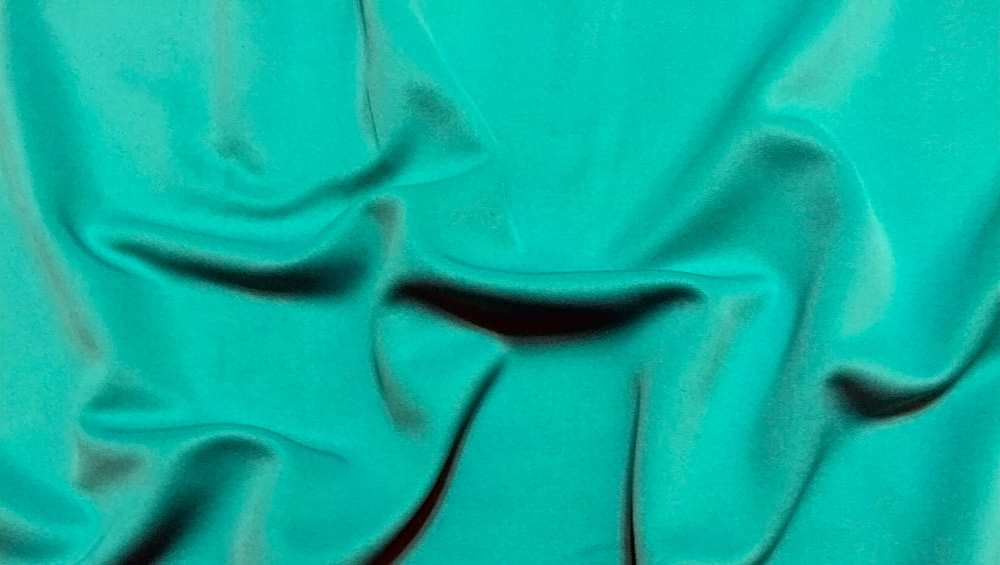 Photo of the appearance of the fabric
How to properly care for clothes from crepe diving
Although the clothes of this fabric are unpretentious, it is still better to adhere to simple rules, so that things remain in their original form as long as possible:
It is desirable to wash clothes made of crepe diving in cool water (about 30 ° C). You don't have to use a washing machine. You can wash your clothes by hand. Soiling is easily and quickly removed from the fabric.
Do not use bleaching agents or any chlorine-containing products for washing this fabric. Ordinary powder should be used.
You should not wring such clothes (let the water drain off by itself) and dry them in direct sunlight
You can not iron the fabric, as with proper washing and drying it will not crease at all.
If you adhere to these simple rules, the crepe diving thing will last a very long time. It is more likely to get bored than to go bad.