Diving and scuba diving hobbies are becoming more and more popular. And regardless of whether you prefer to simply admire the beauty or like to hunt, the diving equipment remains pretty much the same.
But equipment for spearfishing, in addition to wetsuit, means the obligatory presence of gloves. They not only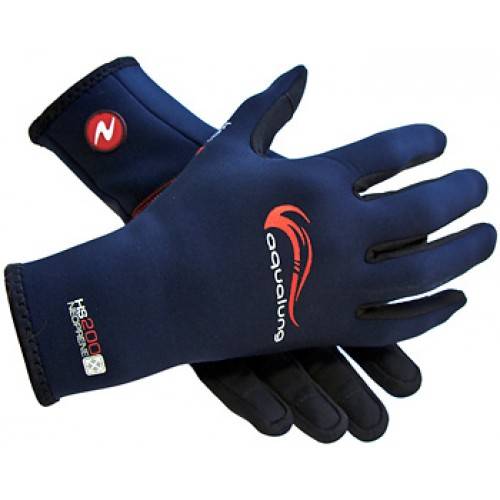 protect your hands from injuries, such as fins or teeth of fish, but also will not let the gun slip out of your fingers.
The main differences between the gloves
Gloves for underwater hunting differ in several ways:
in shape (three-fingered and five-fingered);
The material from which they are made;
Type of construction (glued or stitched).
Five-fingered gloves do not differ much from their counterparts designed for conventional diving. Most often they are used in warm water.
Three-fingered, made in the form of mittens with the index finger and thumb set aside, are designed for hunting in the cold season. As a rule, they have an additional insulating layer.
It is more reasonable to choose a model with glued and additionally stitched seams. It costs more, but it performs better protective functions.
Choice of gloves for hunting
Before you buy a glove, you should try it on. It should not squeeze the wrist, otherwise the blood flow will be interrupted. Try to squeeze the hand or hold any equipment or knife – You should feel a good grip. If you plan to dive in cold water, give preference to products with an open pore.
Experts say that the gloves with closed pores do not reliably protect the hands from hypothermia, regardless of the type of insulation.
An important factor influencing the choice is the number of cuffs. Models with double cuffs are more reliable. The second, worn over the sleeve of the suit, serves as an additional protection against leakage.